Imagine dreaming of going to the big apple since high school. What stopped me? That's a question I don't really have an answer to. Sure, I could have dedicated myself to saving and planning but the time just never came around. Cue best mate April to share a dream and make it happen.
So December 2014 was the our time to go. I wanted to see snow and immerse myself into all the tourist attractions I could. It was never going to be a let's conquer all we can do in New York as I have every intention of going back with a dream of owning my own apartment there. So what started out was a long flight across for me from Melbourne, to Perth, to Abu Dhabi and then New York.
My hesitations about long haul flights scared me for a moment as I did not want to be confined in a plane with hundreds of passengers with the possibility of a panic attack - I couldn't think of anything worse. Surprisingly, I did ok and came to a quick realisation that I'm good at traveling!
When we landed at JFK we were lucky because we are Australian. Means a faster transition through customs with an ESTA. Oh yes, the perks of traveling with an Australian passport. We could not contain our excitement for driving on the right side of the road and the driver's seat being on the left hand side. Trust me, it's the small things in life that make it worthwhile. We drive on the left side of the road in Australia - if you didn't know. Of course I took random car photos on the way to the hotel.
My goodness, these are the lamest photos but I had to share the VERY first few photos I captured when I hit this big city.
So, the time difference. We traveled for over 25 hours - well for me it was more seeing as I came from Melbourne. When we landed in New York, it was morning. We didn't want to sleep, because it meant we would screw our body clocks, and we should do a normal day and sleep at the right time of day. Probably the best decision any traveler can do. We checked into Hotel 91 and it does it's job. What we found about New York is that accommodation can get very expensive, very fast. Good options is either finding something on AirBnB or budget accommodation, with good reviews and close to public transport. Hotel 91 is decent for what you pay for. It has laundry facilities so you can wash your own clothes for the longer stays and is literally a block away from East Broadway Subway station.
The subway is one of the best public transport systems! Easy to use and navigate. We bought a 7 day Metro pass for US$29 and meant we could use it as much as we wanted through that window. Free subway map can be found here.
What we also made use of was the New York Pass.
It really is great value for money because it includes entry to major attractions, some even letting you skip lines and you end up saving a butt load of money. We went for a 7 day pass which normally costs US$279 for an adult pass but always check back on the site as they routinely have it discounted when they have a promotion. They offer 1, 3, 5, 7 and 10 day passes with an additional option of adding the hop on hop off bus. You receive a 200+ page booklet detailing each attraction so definitely handy. GREAT RECOMMENDATION FOR SURE!!

So, we rock up to Rockefeller Center and it's busy as hell. I HATE COMPACT MASSIVE CROWDS. I legitimately feel boxed in, claustrophobic style and I can't breathe. If you also DESPISE this, then please do not travel to New York Christmas/New Year time. IT IS THE WORST!! I had to deal with the situation as best as possible. We booked in a night rooftop visit for Rockefeller Center with our New York passes - note, you do have to use your pass to book a viewing time on the ground level prior so don't try and get on the elevator without a booking. After getting those Rockefeller tickets, we walked around Times Square, stopping at the M&M store (gawd it's massive) and then settling on Madame Tussauds - this is one of my dreams as a kid. Being able to go to USA and visiting a Madame Tussauds because at the time they didn't exist in Australia. And, it certainly didn't disappoint. We also used our New York passes for this attraction as well.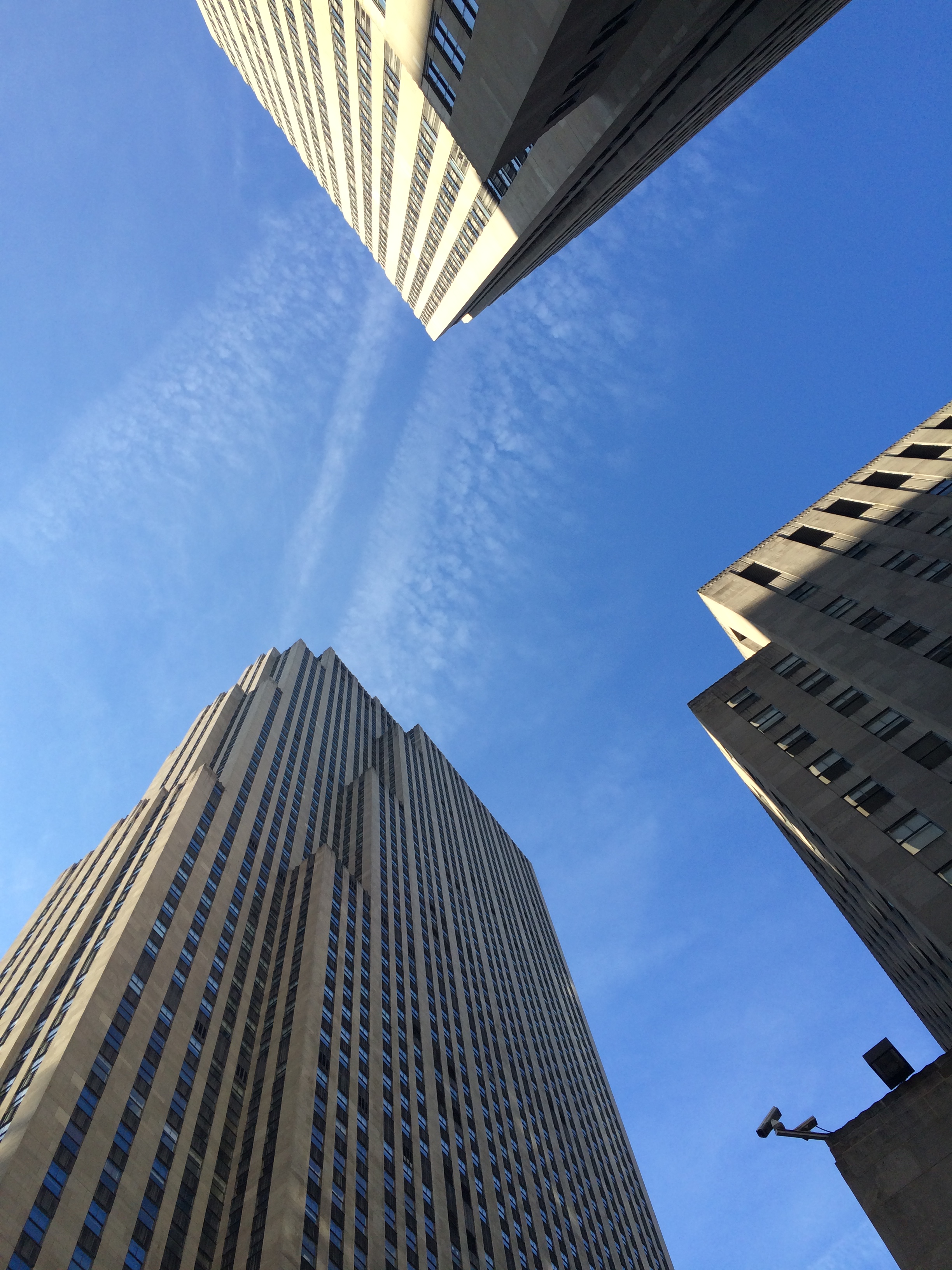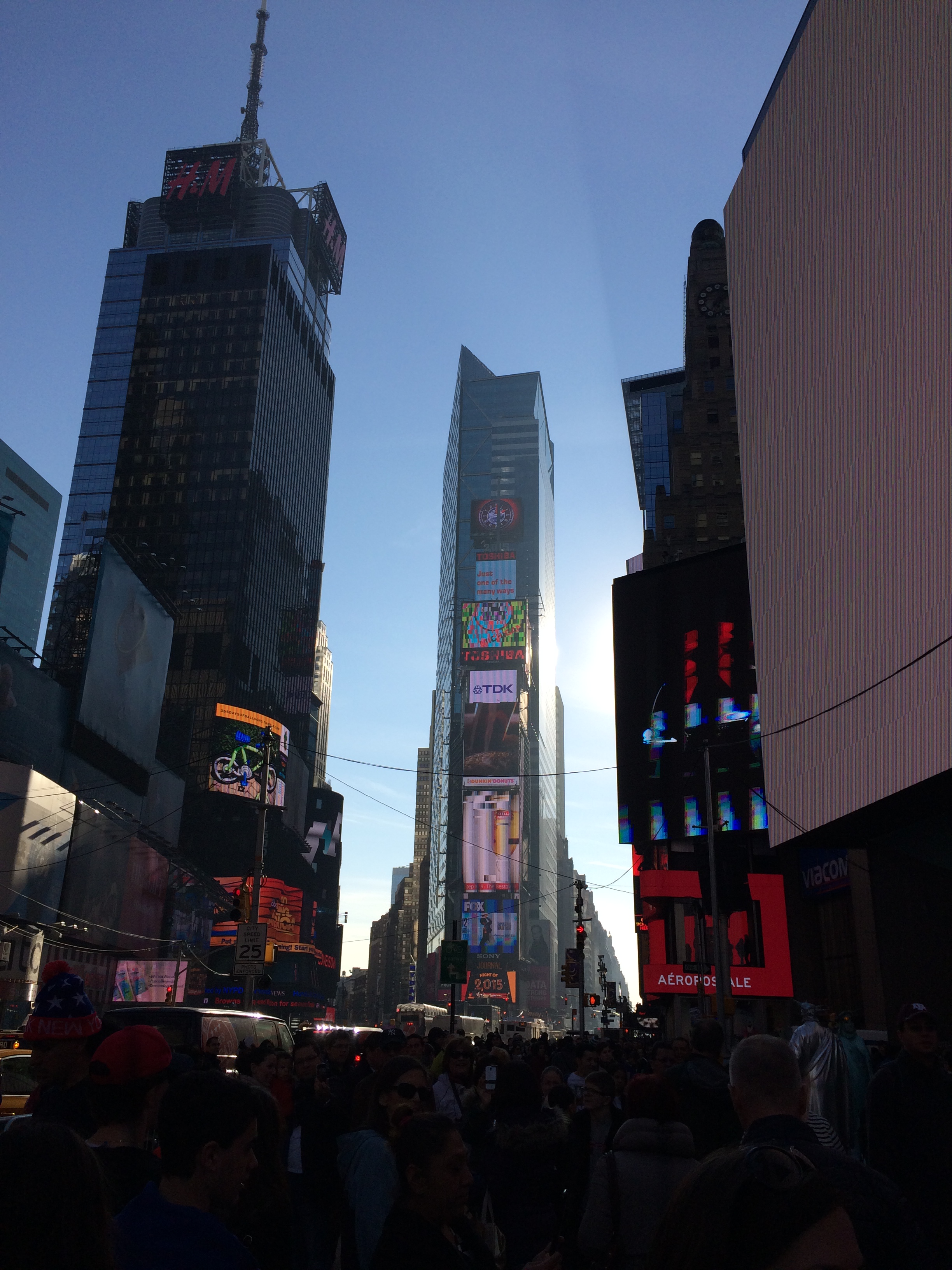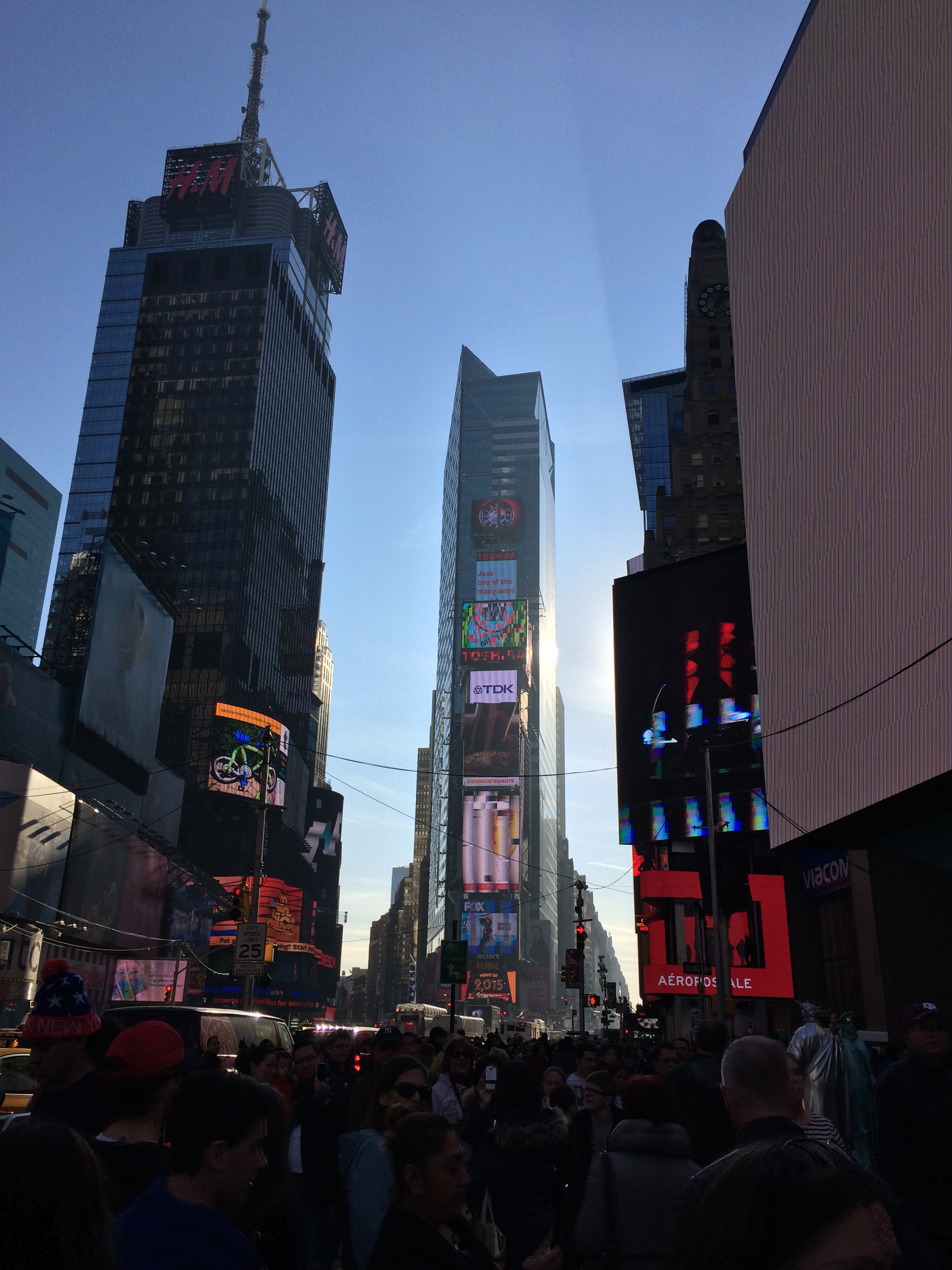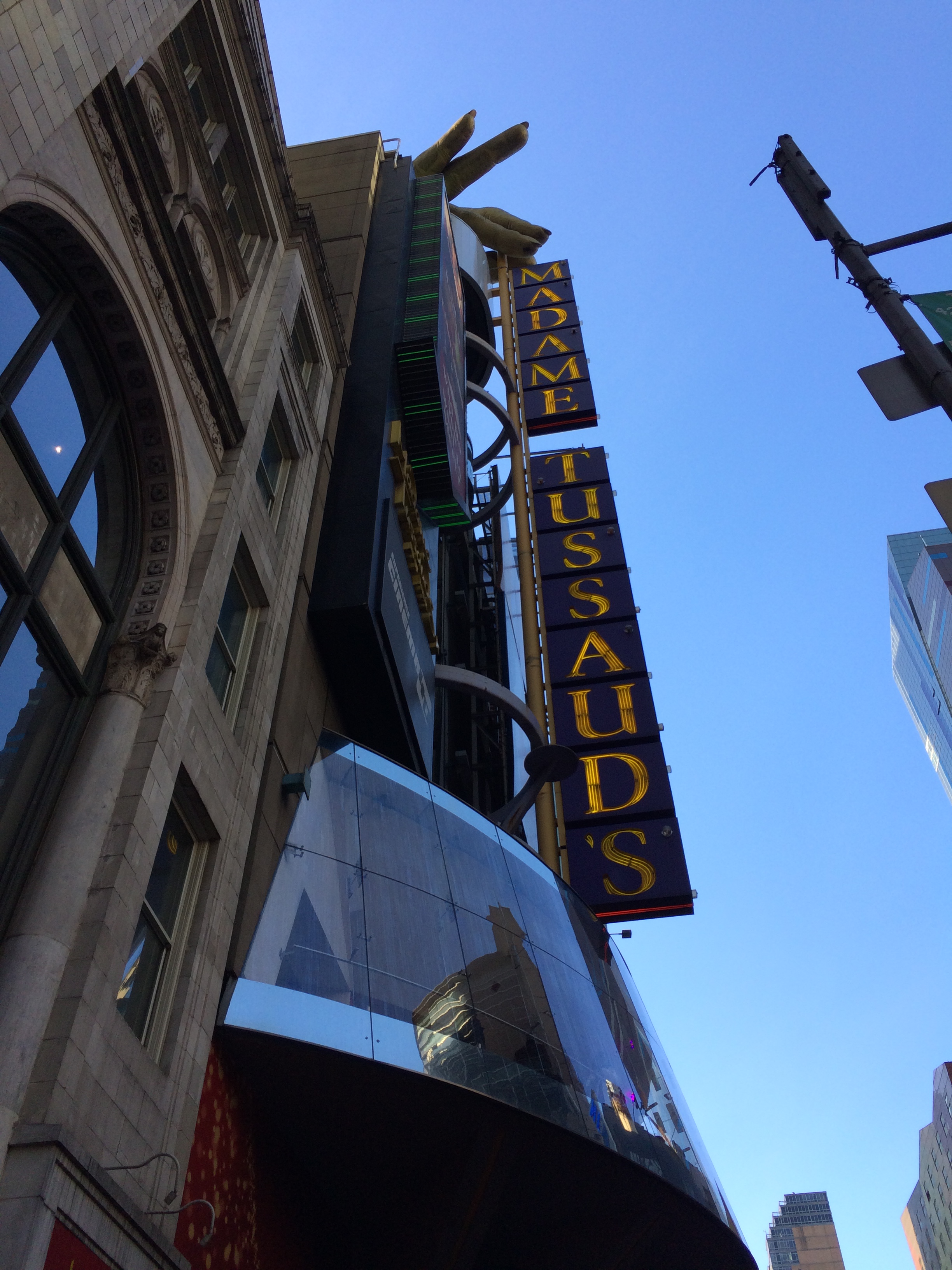 I really wanted to spot a celebrity and I was really determined to. Day 1, I knew I wouldn't but I have to say Madame Tussauds is close as you're going to get. I had so much fun inside because a lot of visitors were laughing at us for taking selfies with the mannequins and I didn't really mind. It was the closest I would ever get to meeting any of my fav celebs and why not pretend that they're real?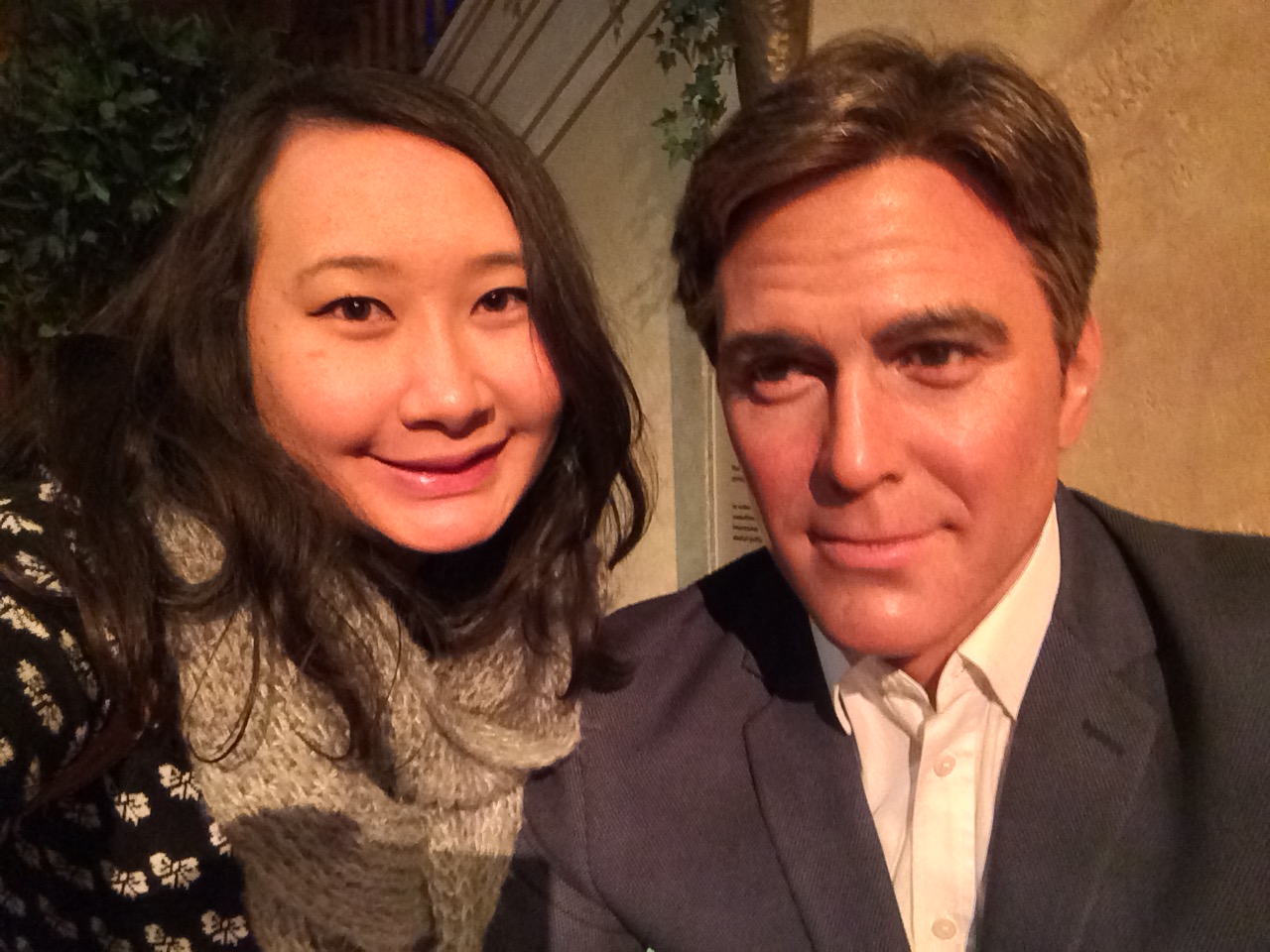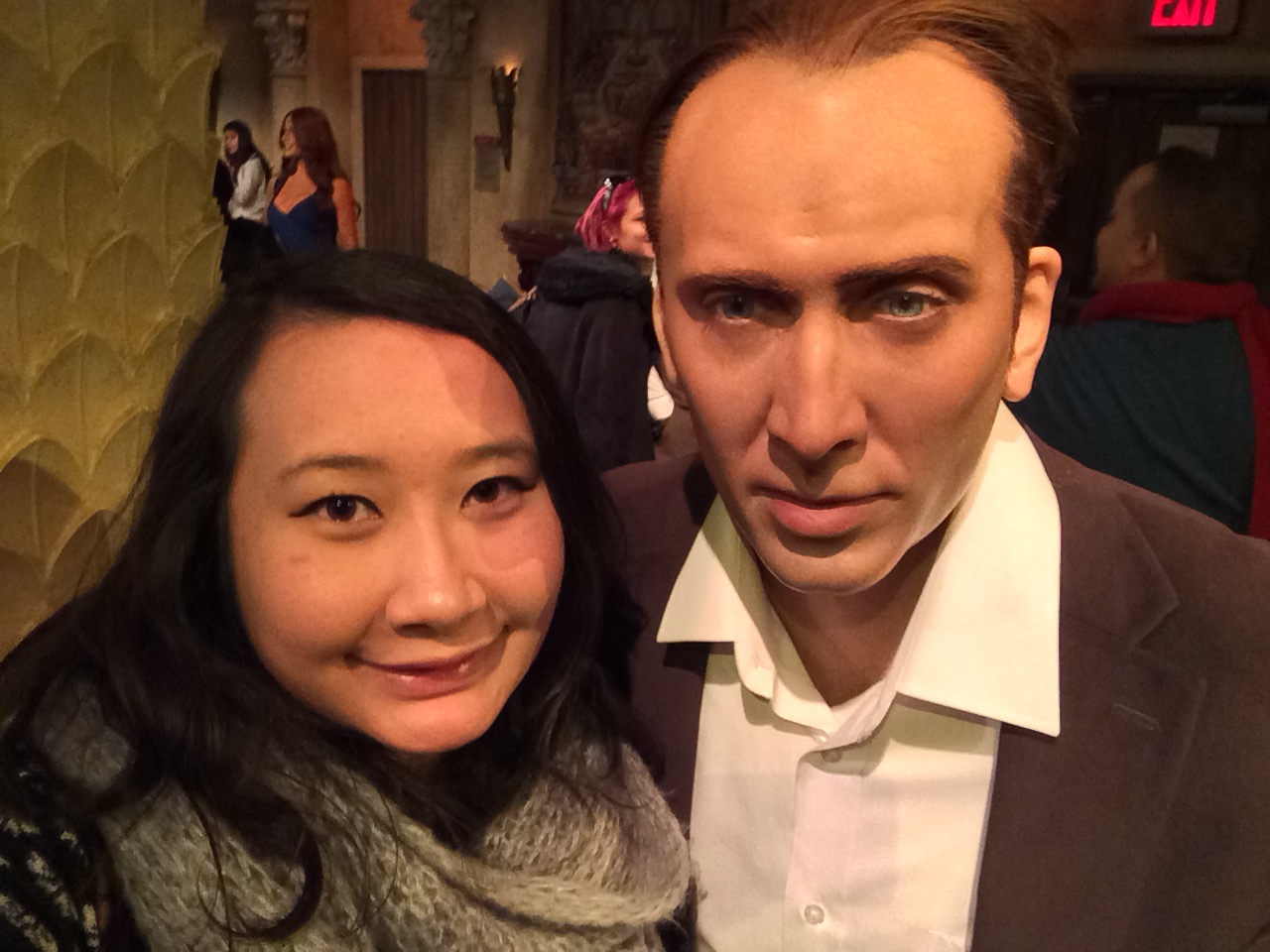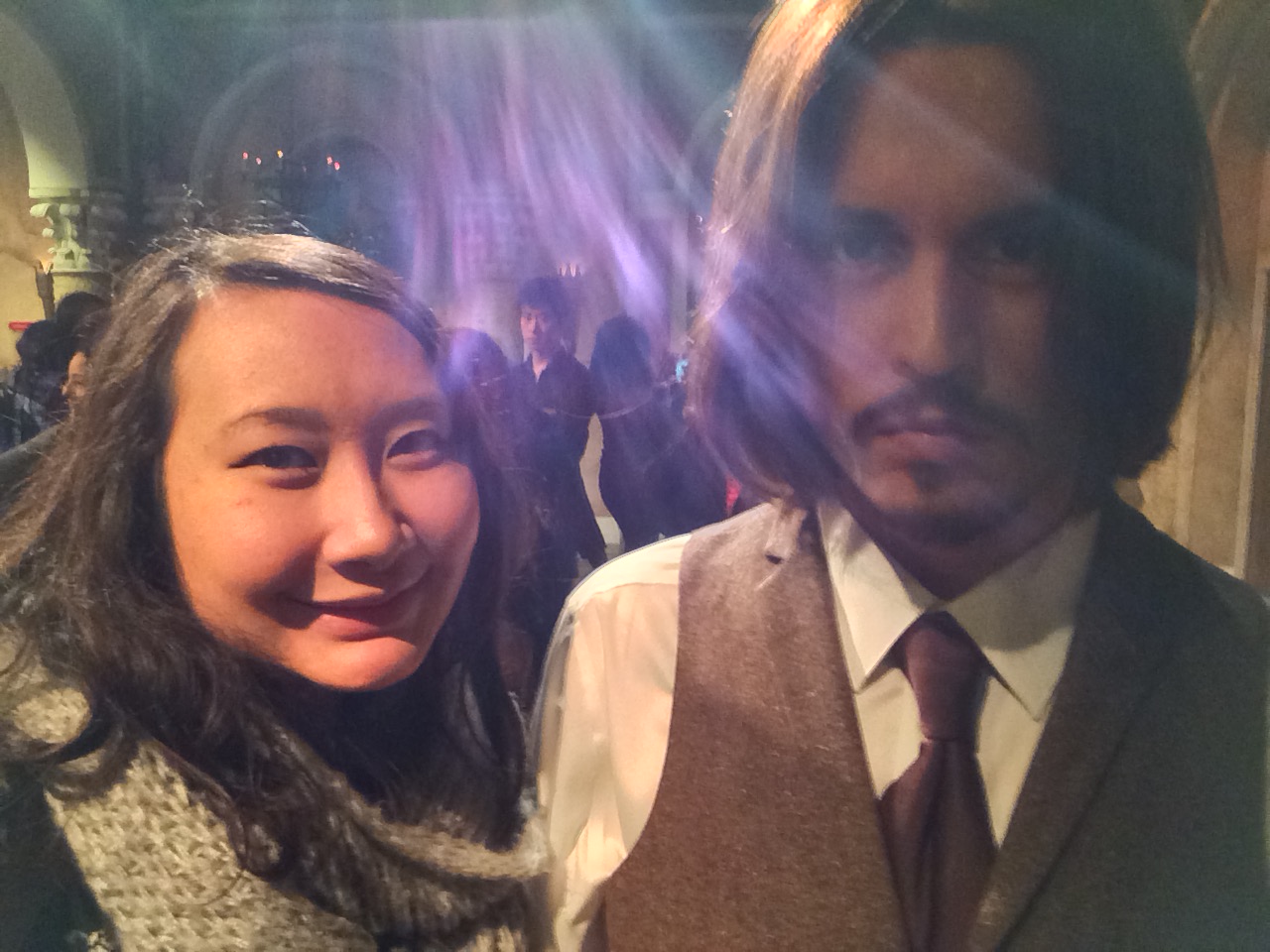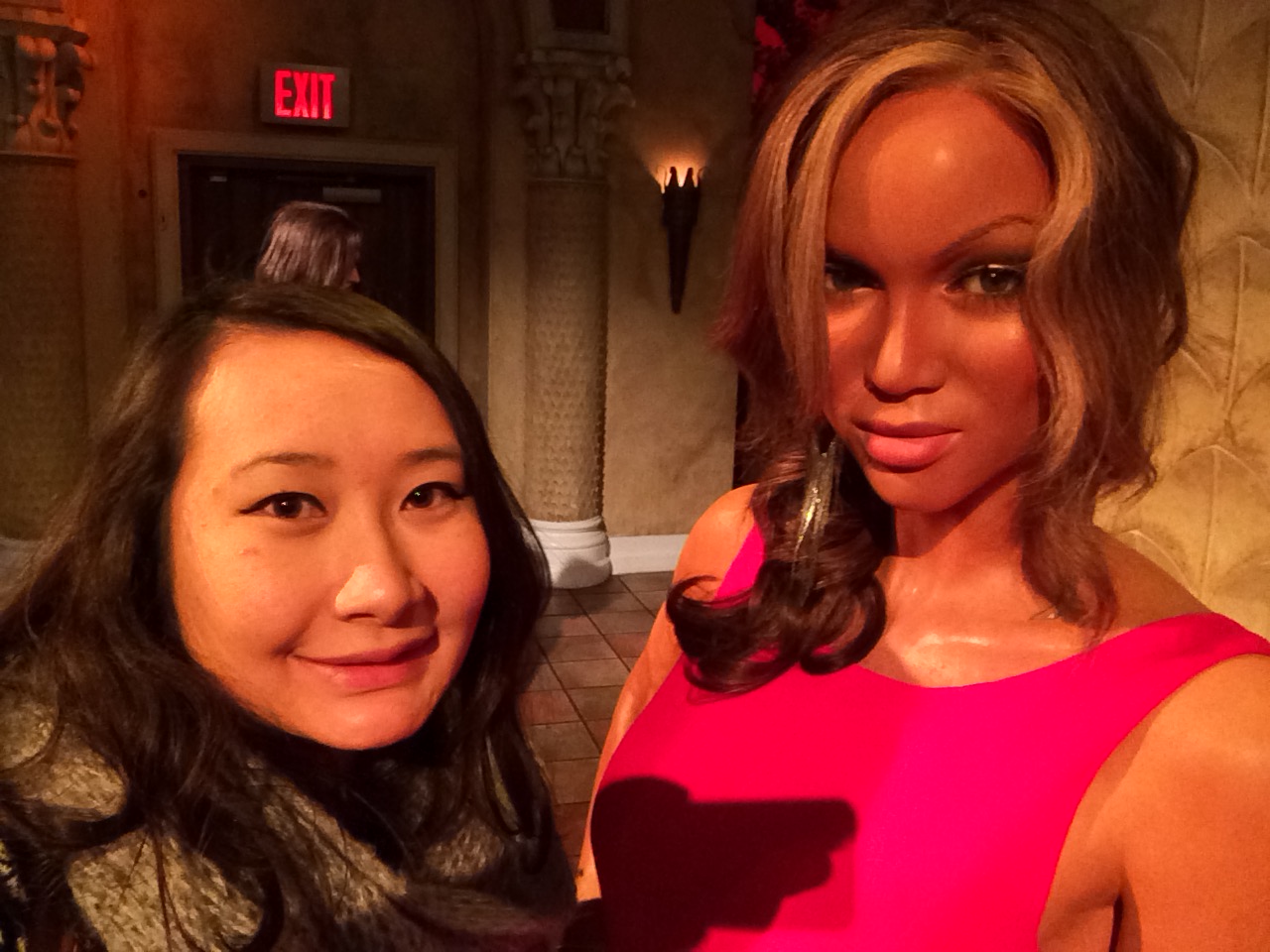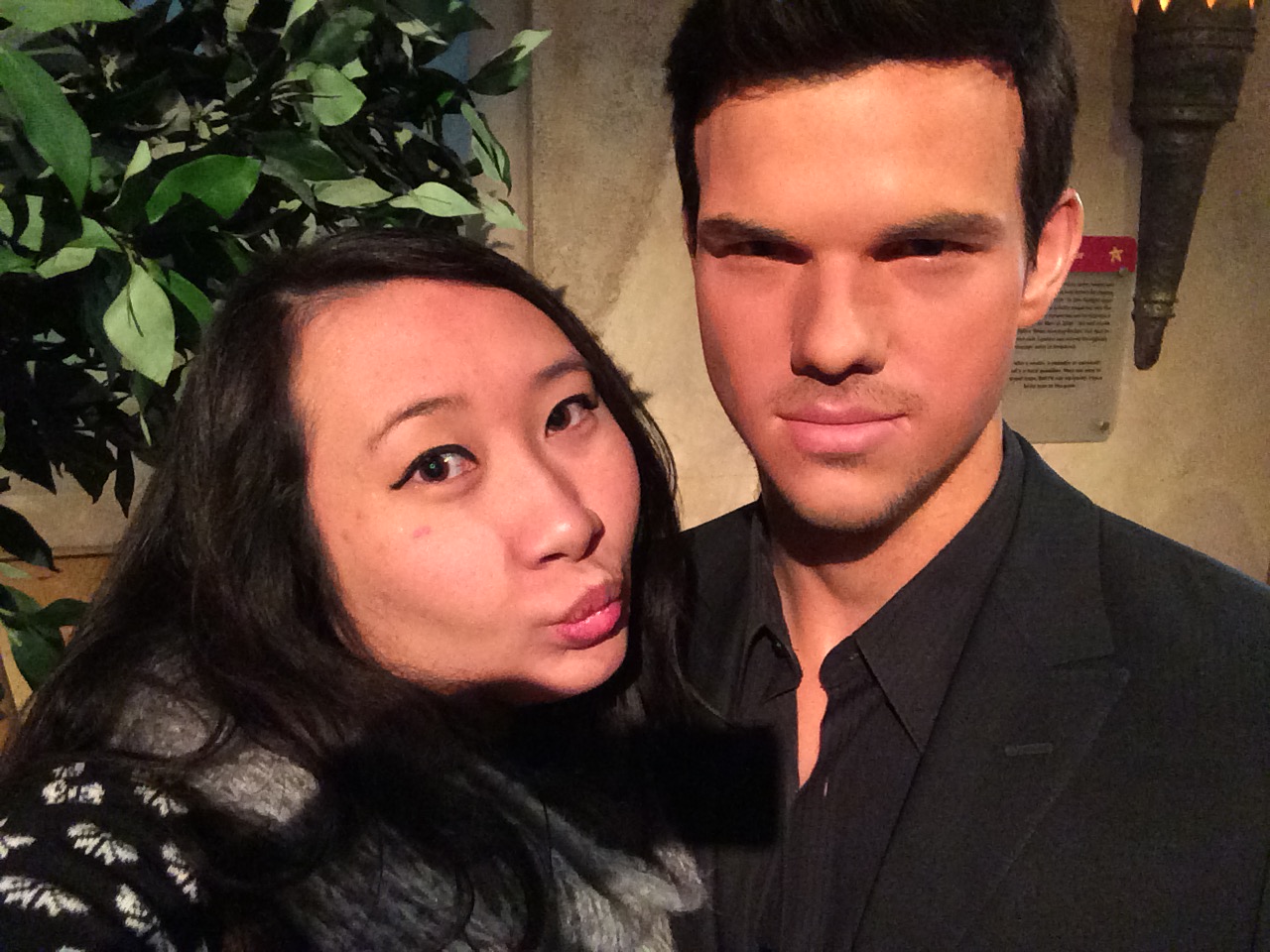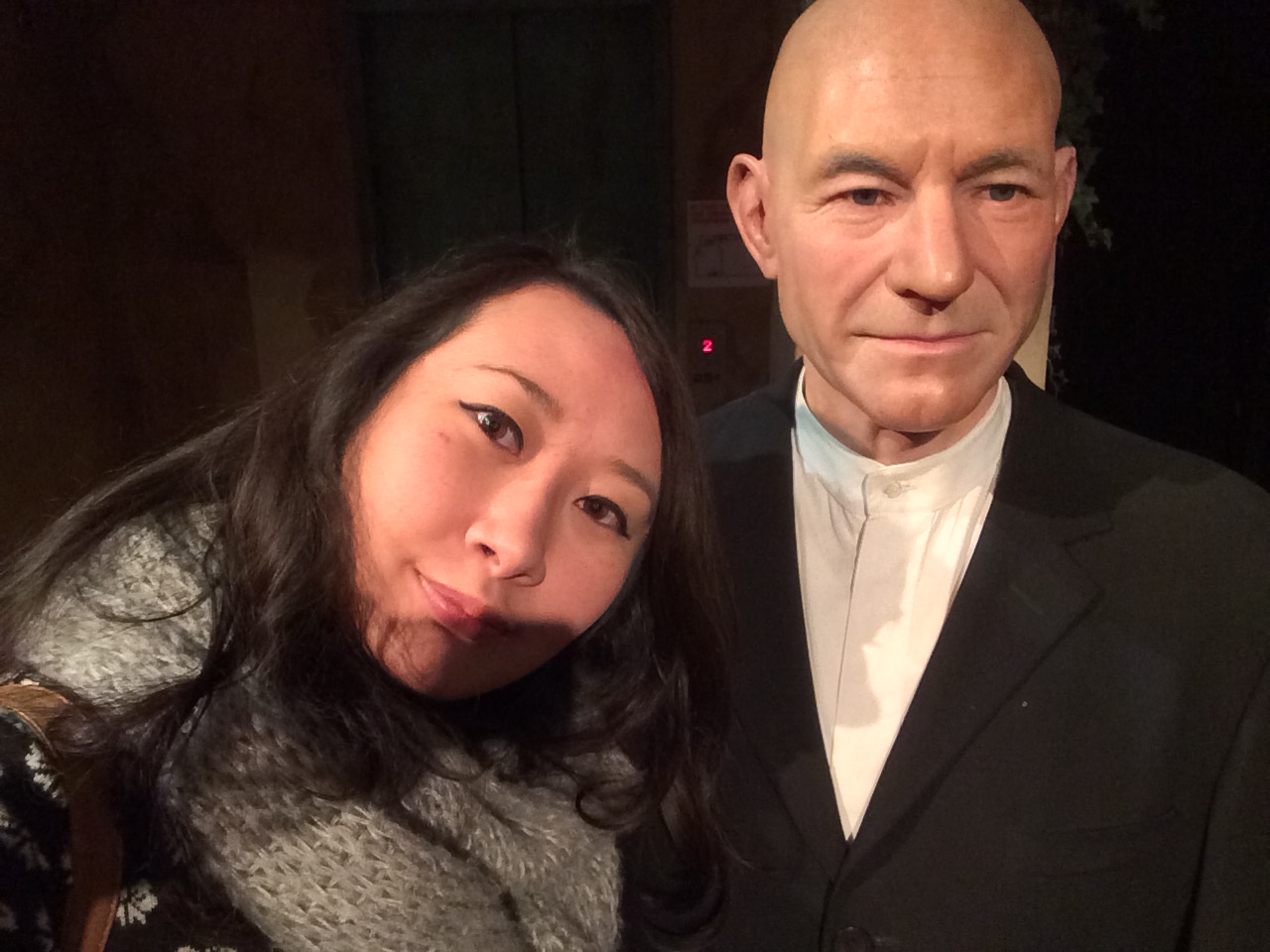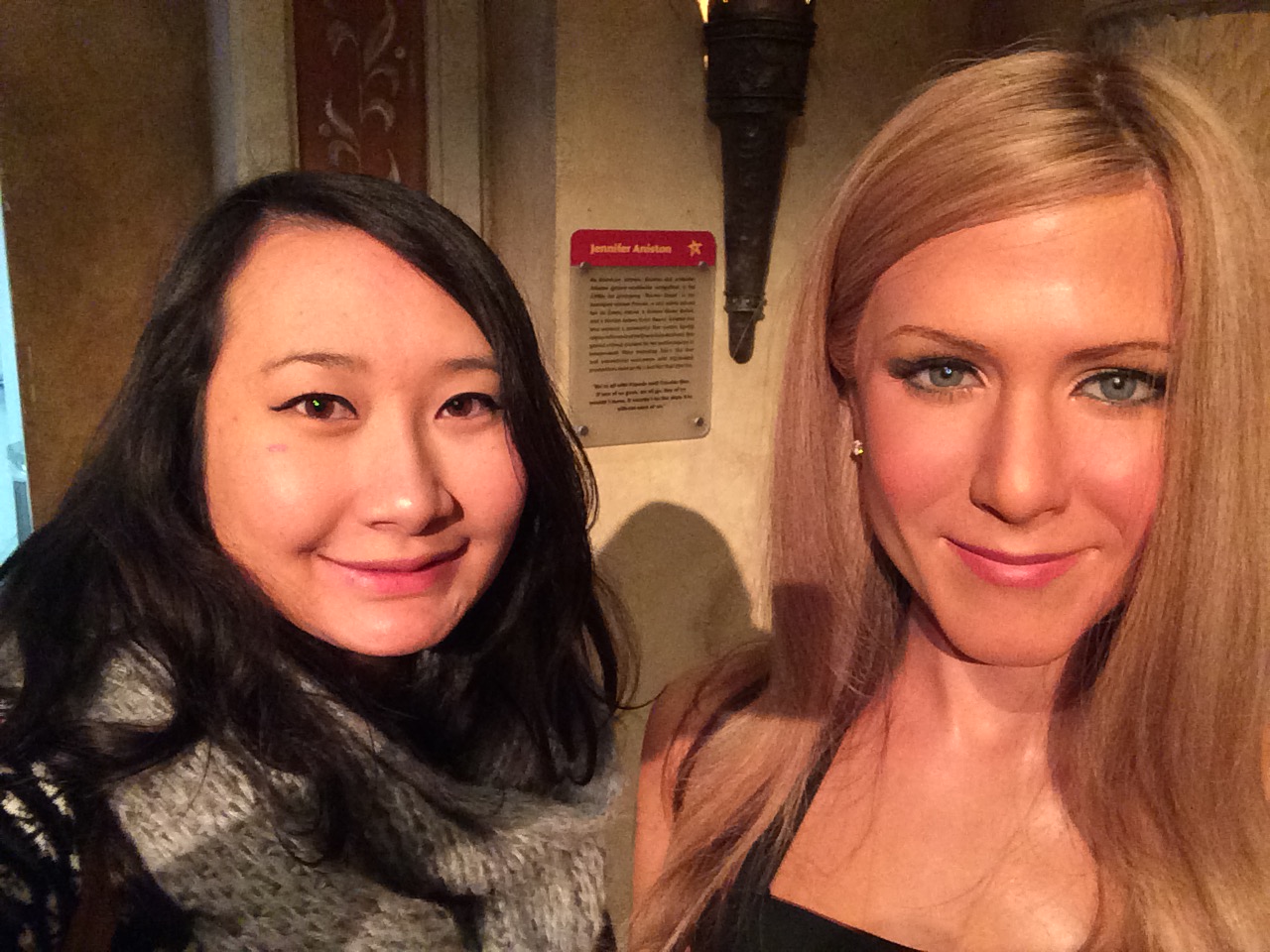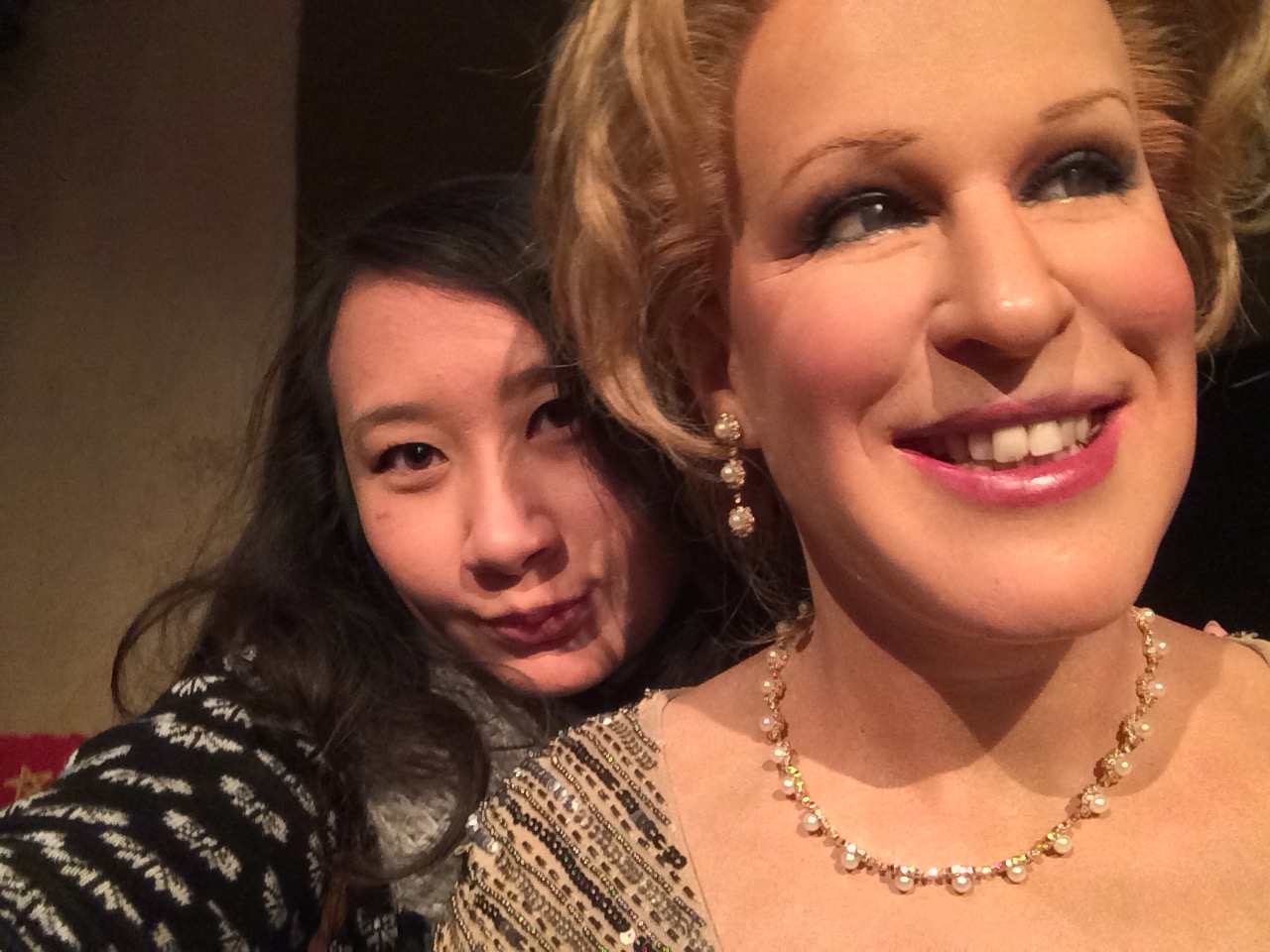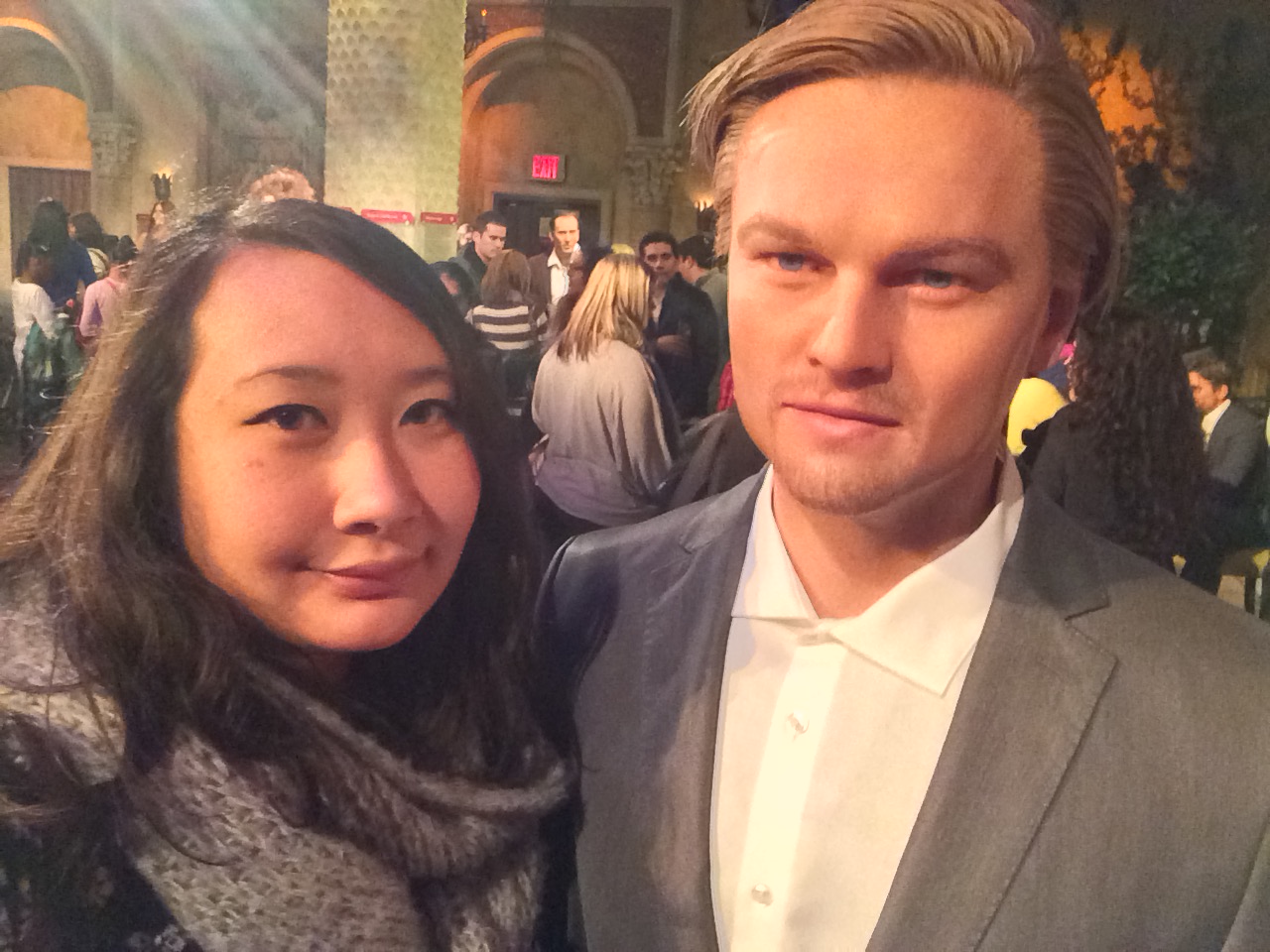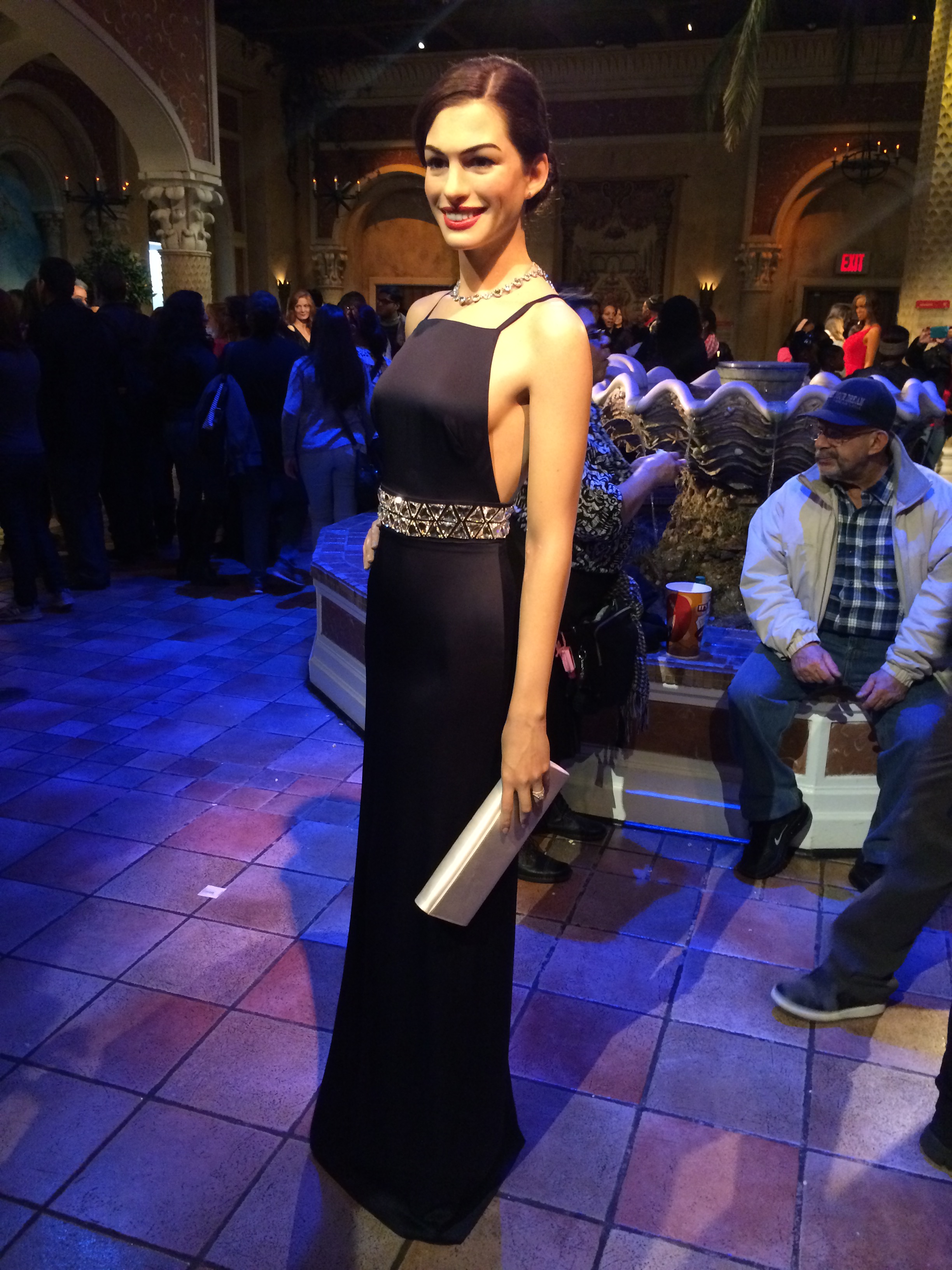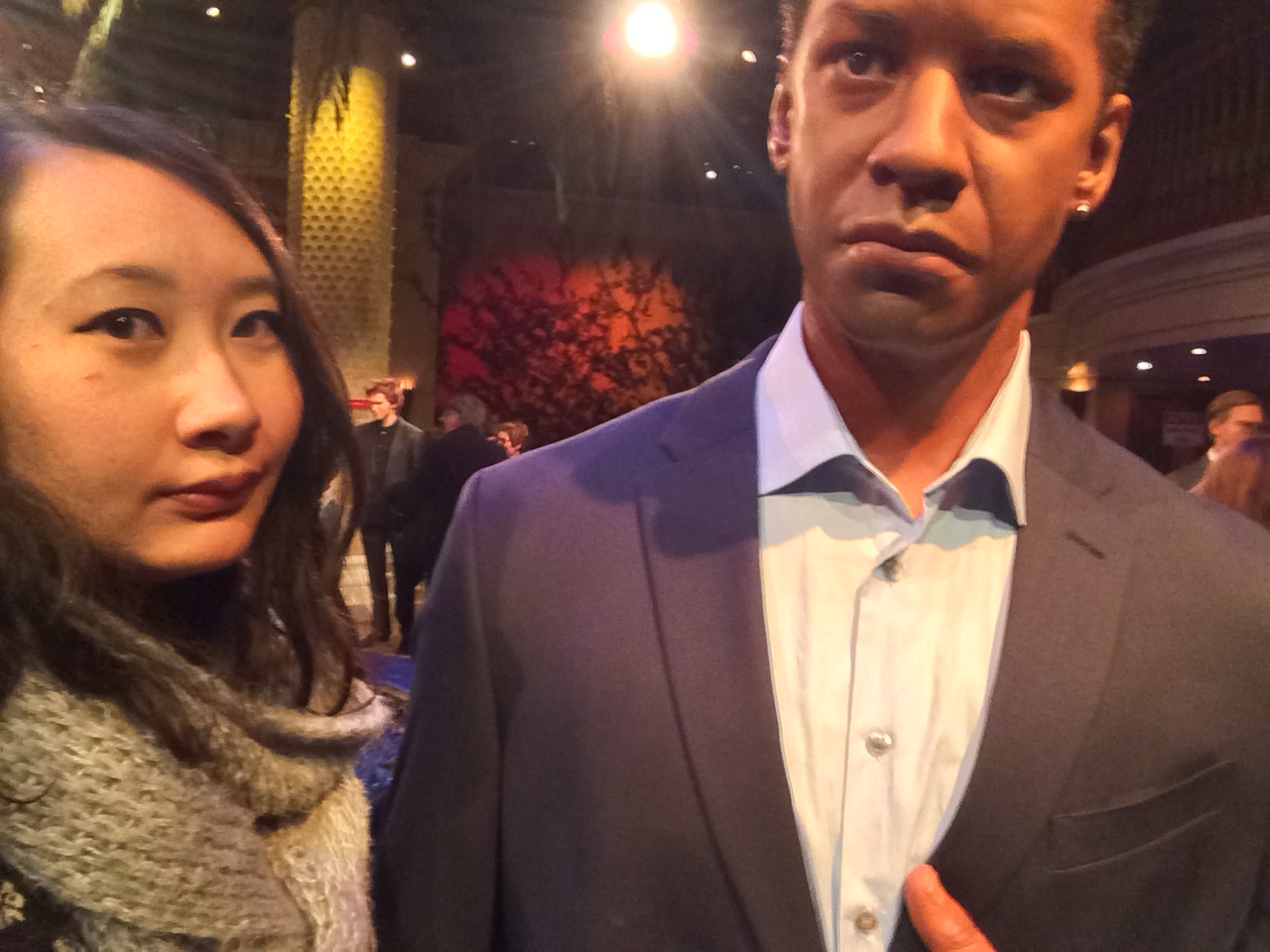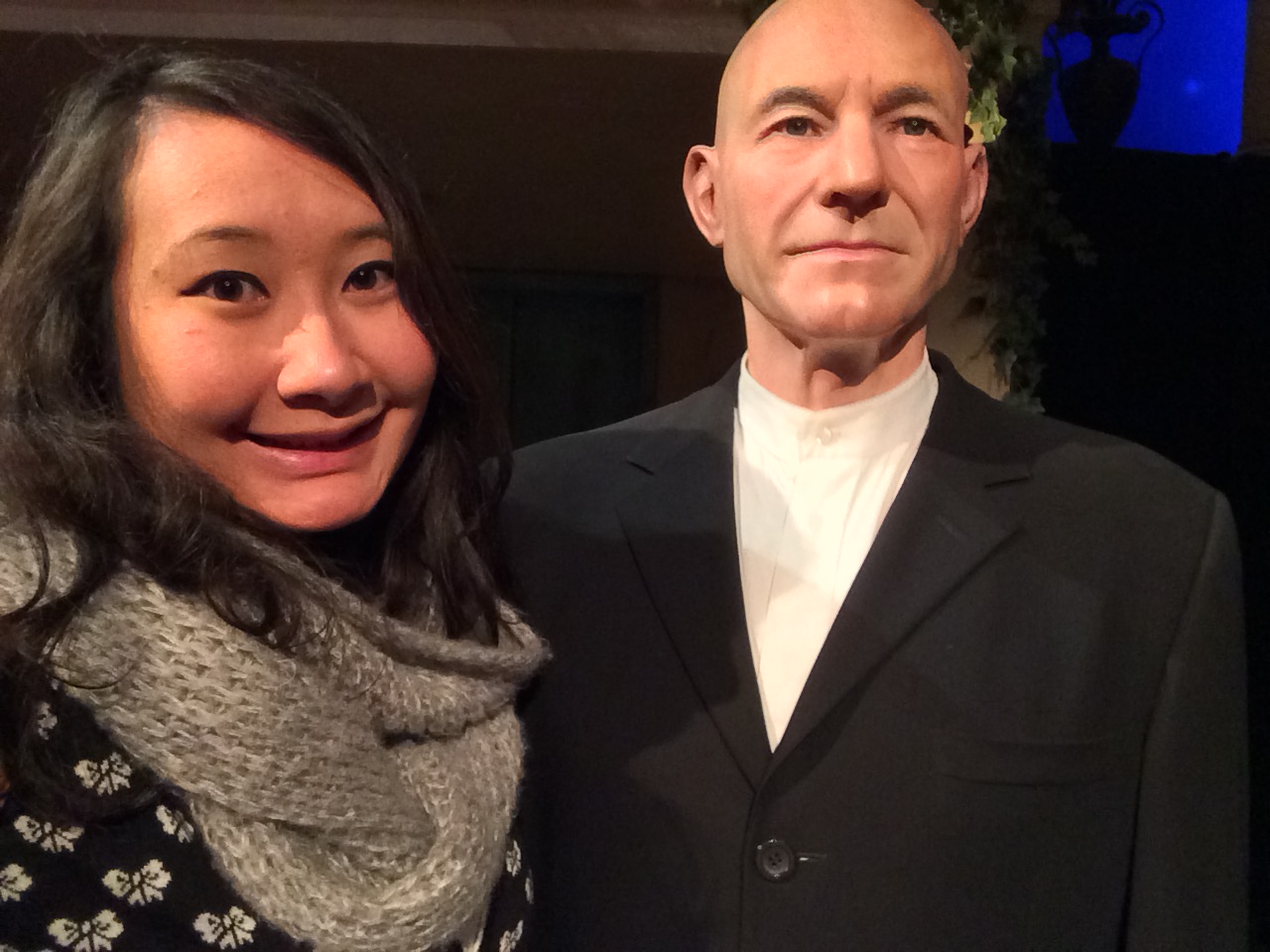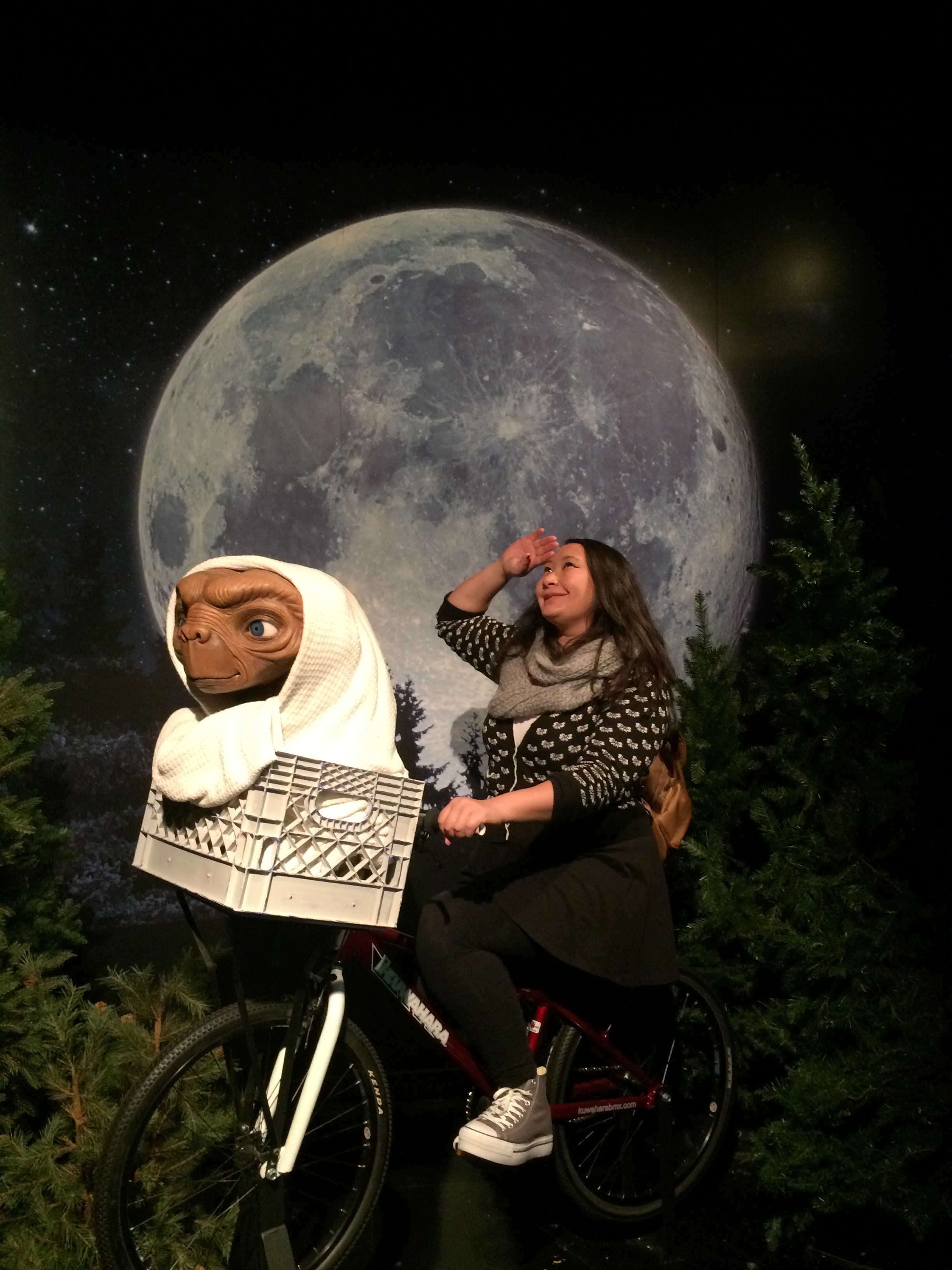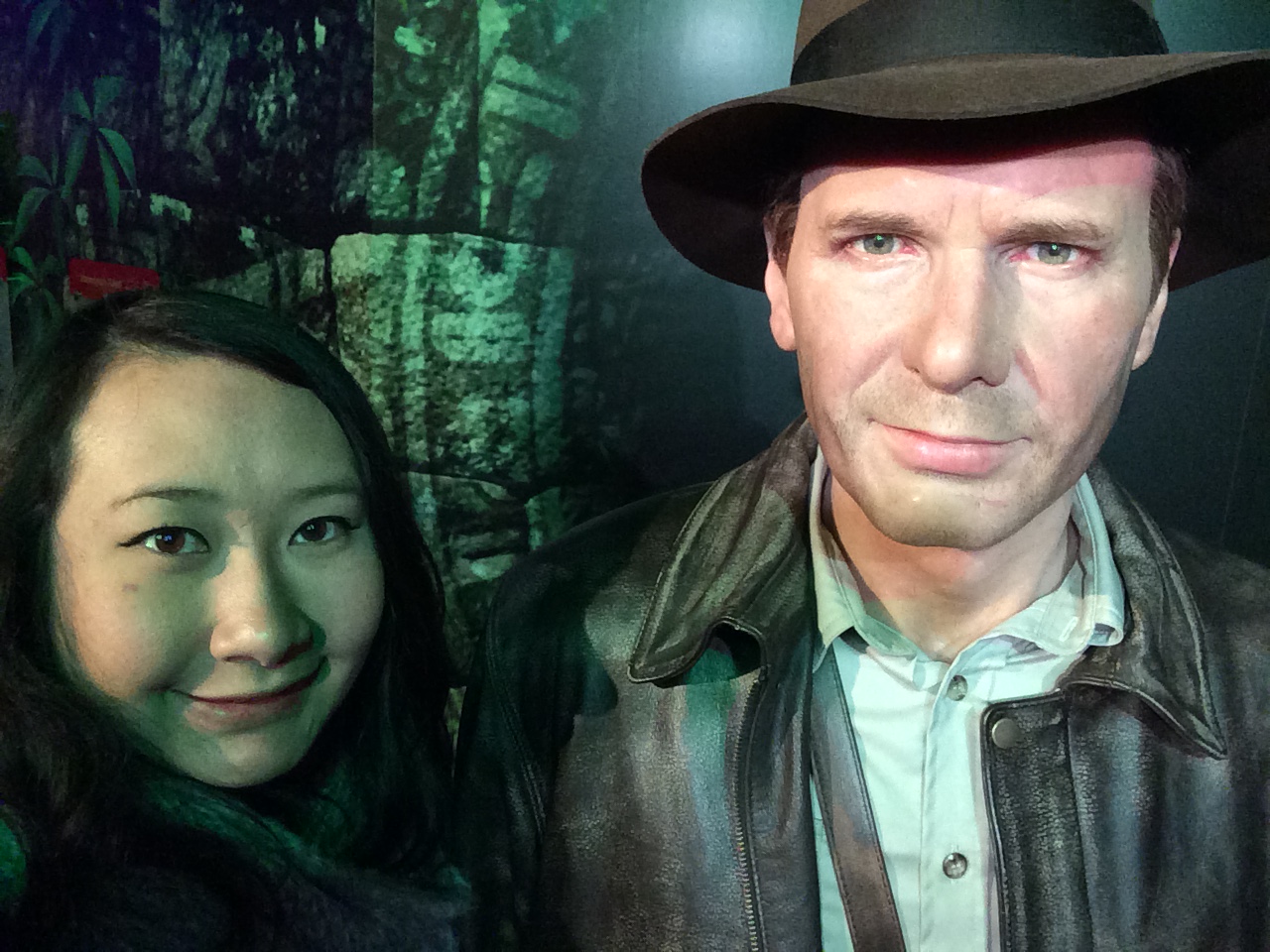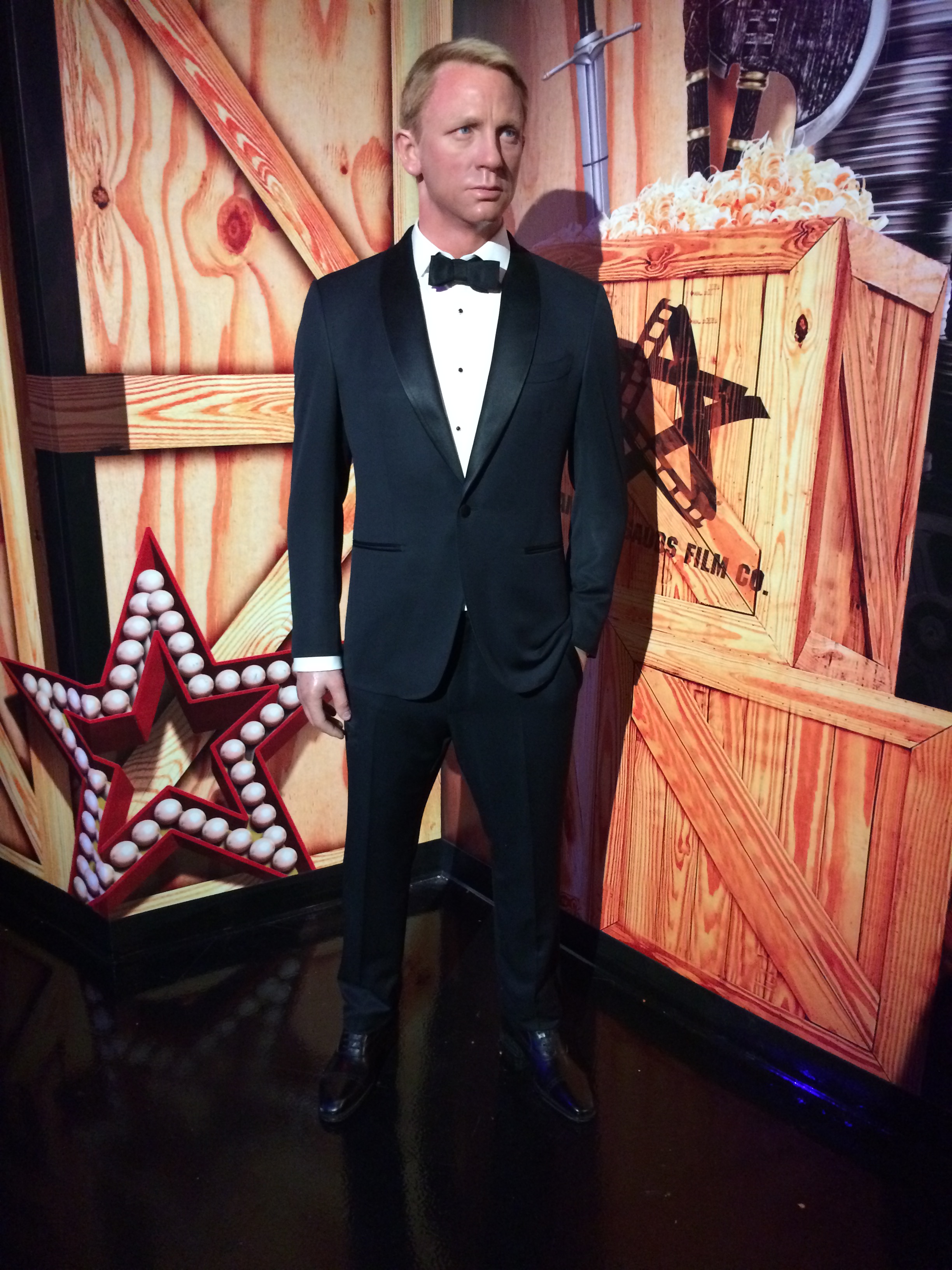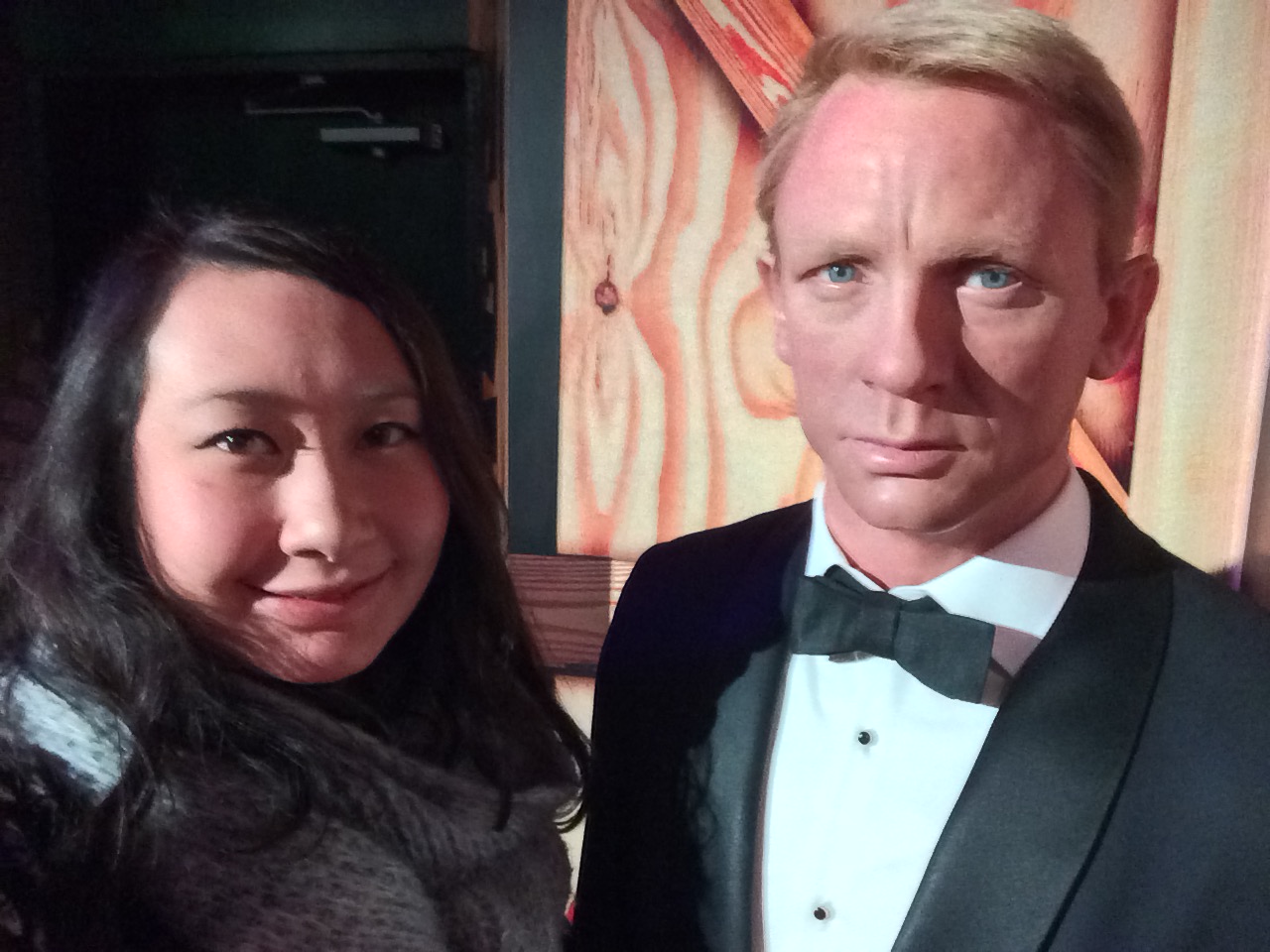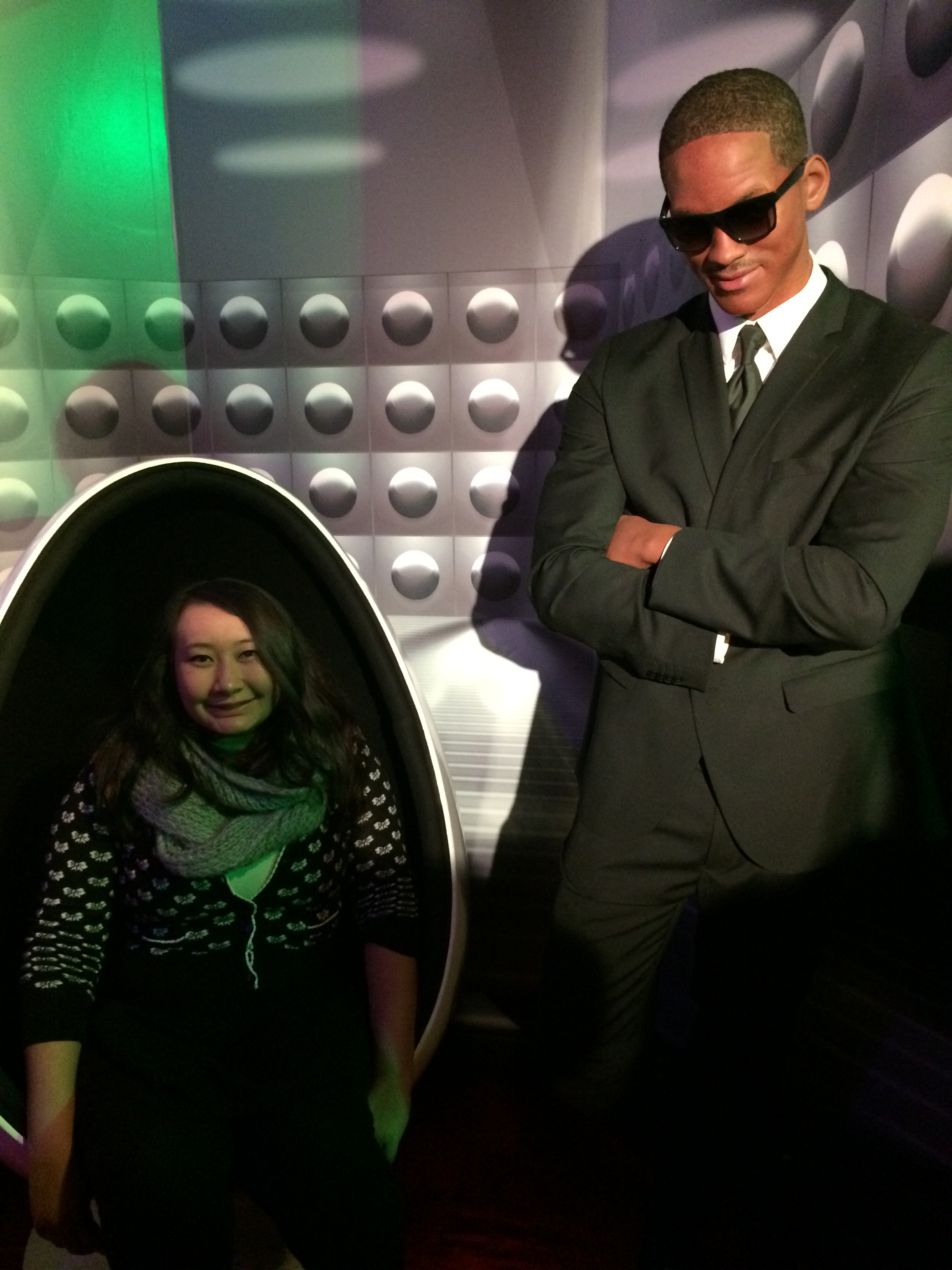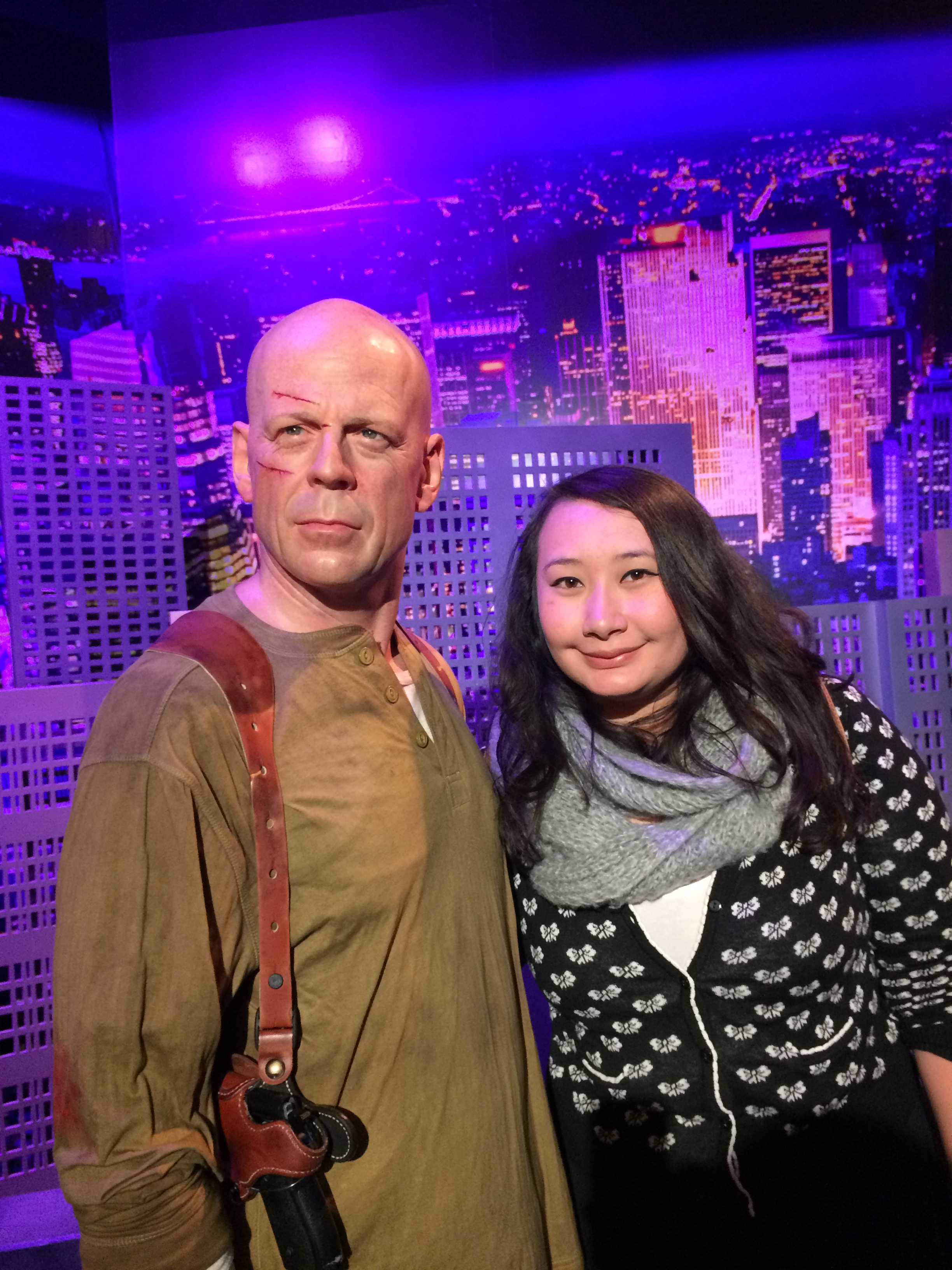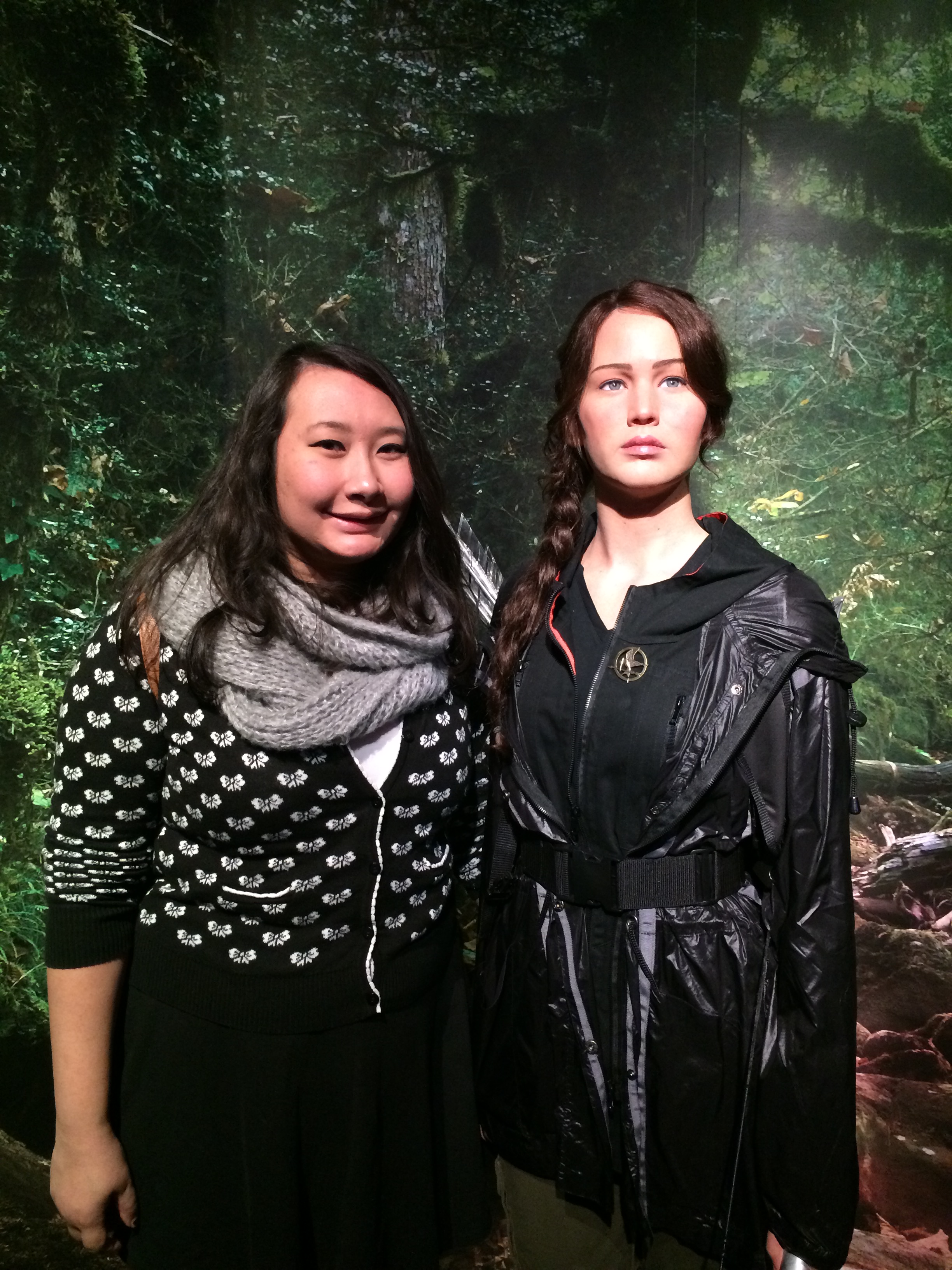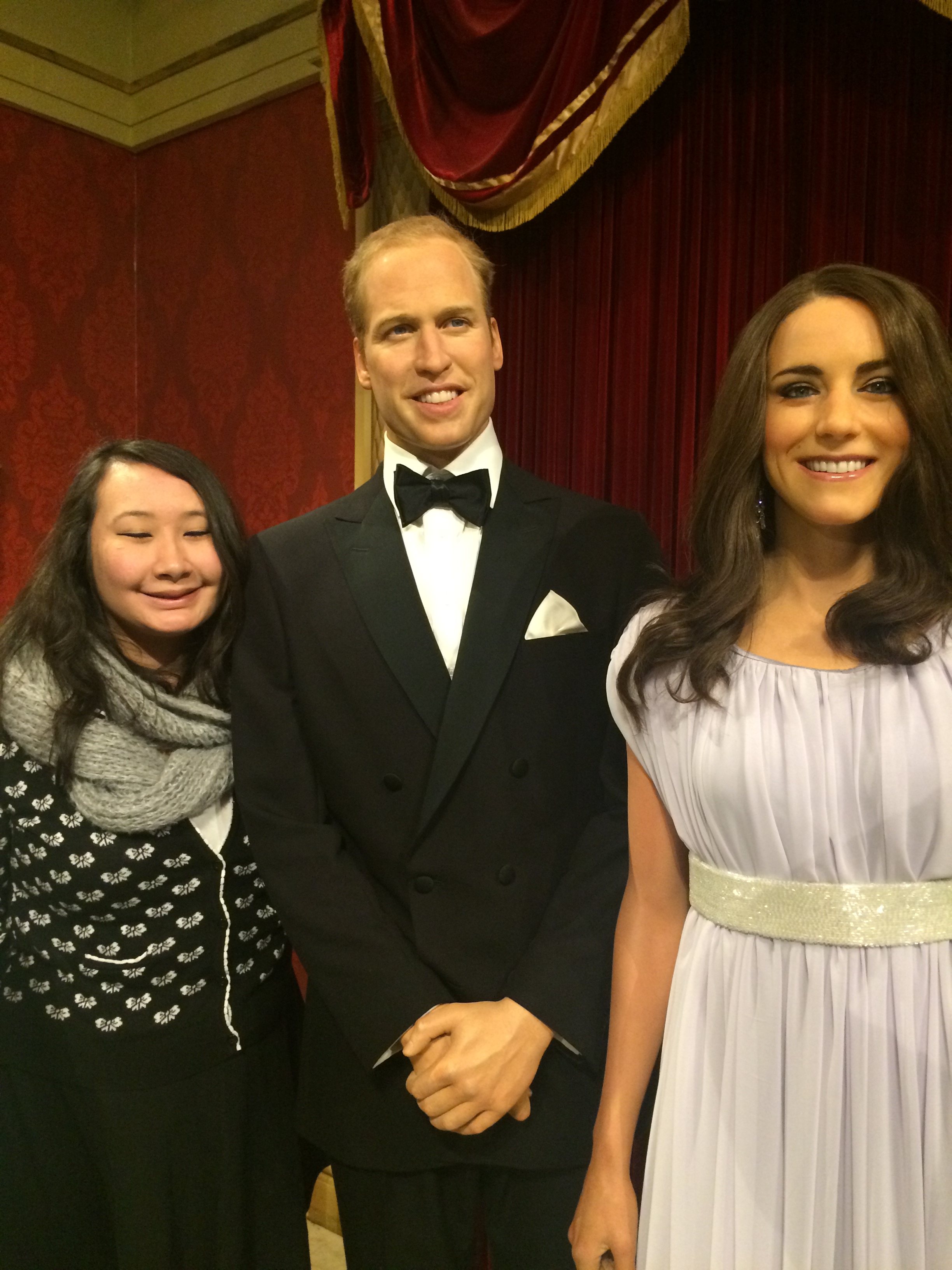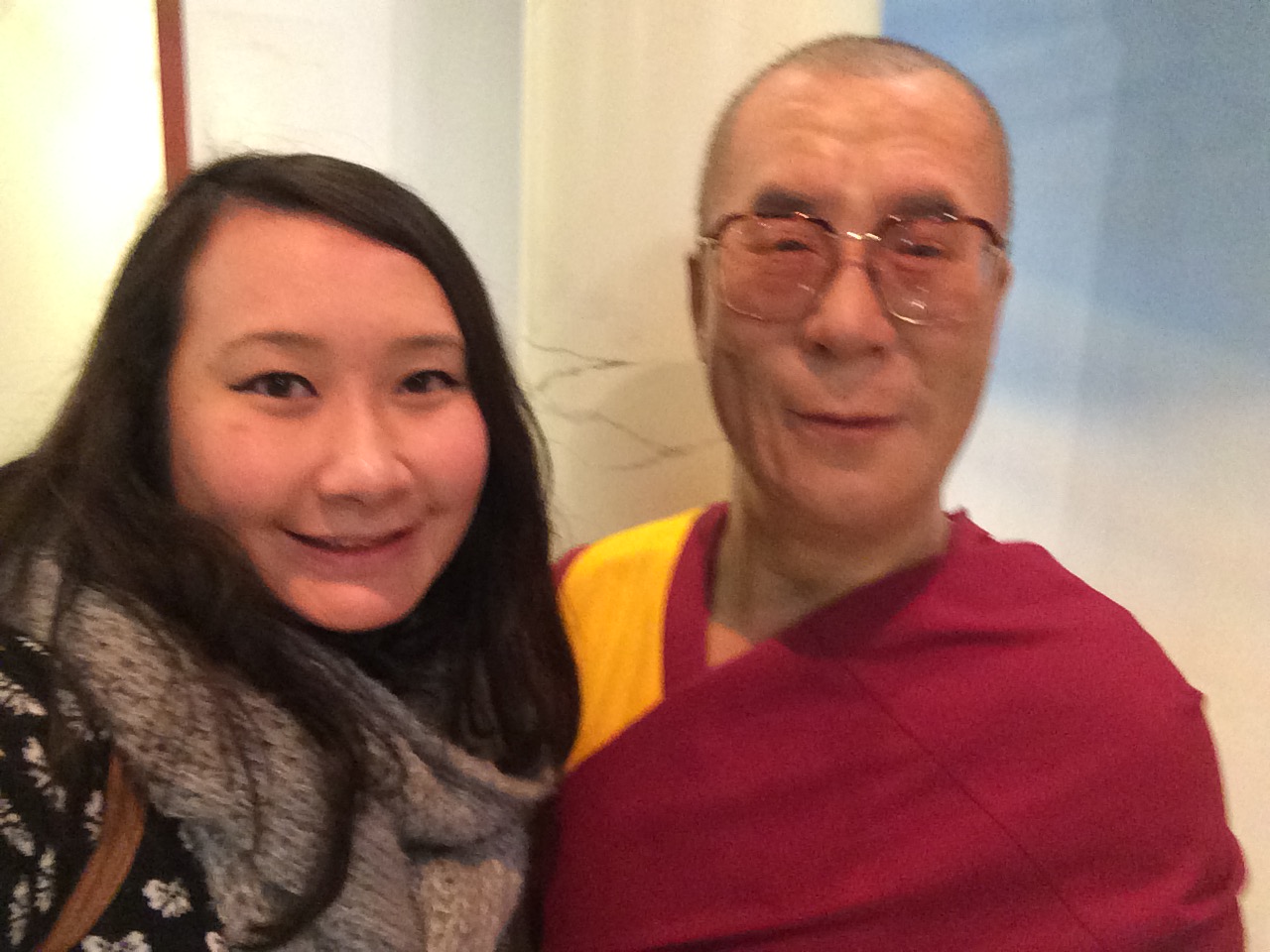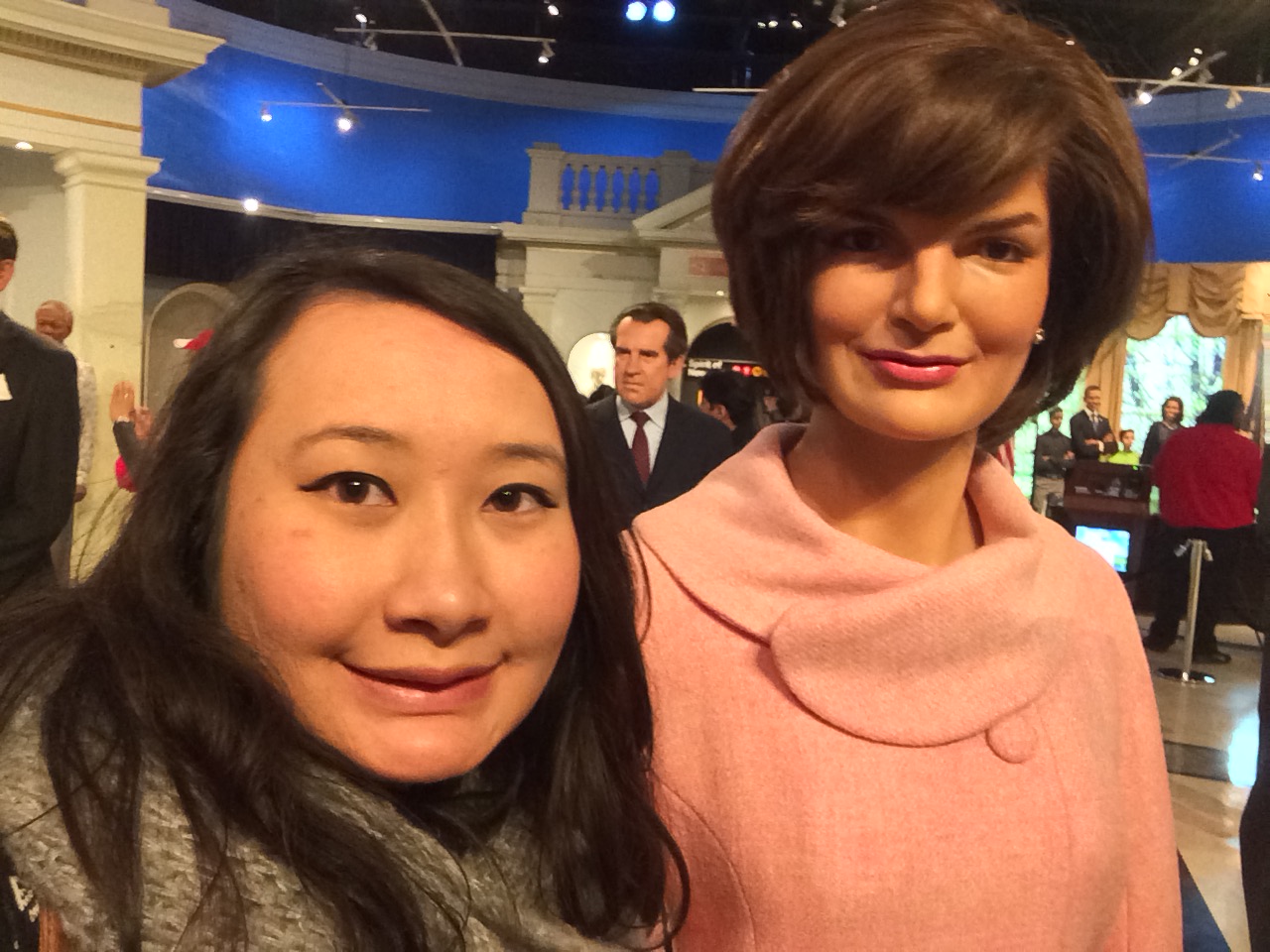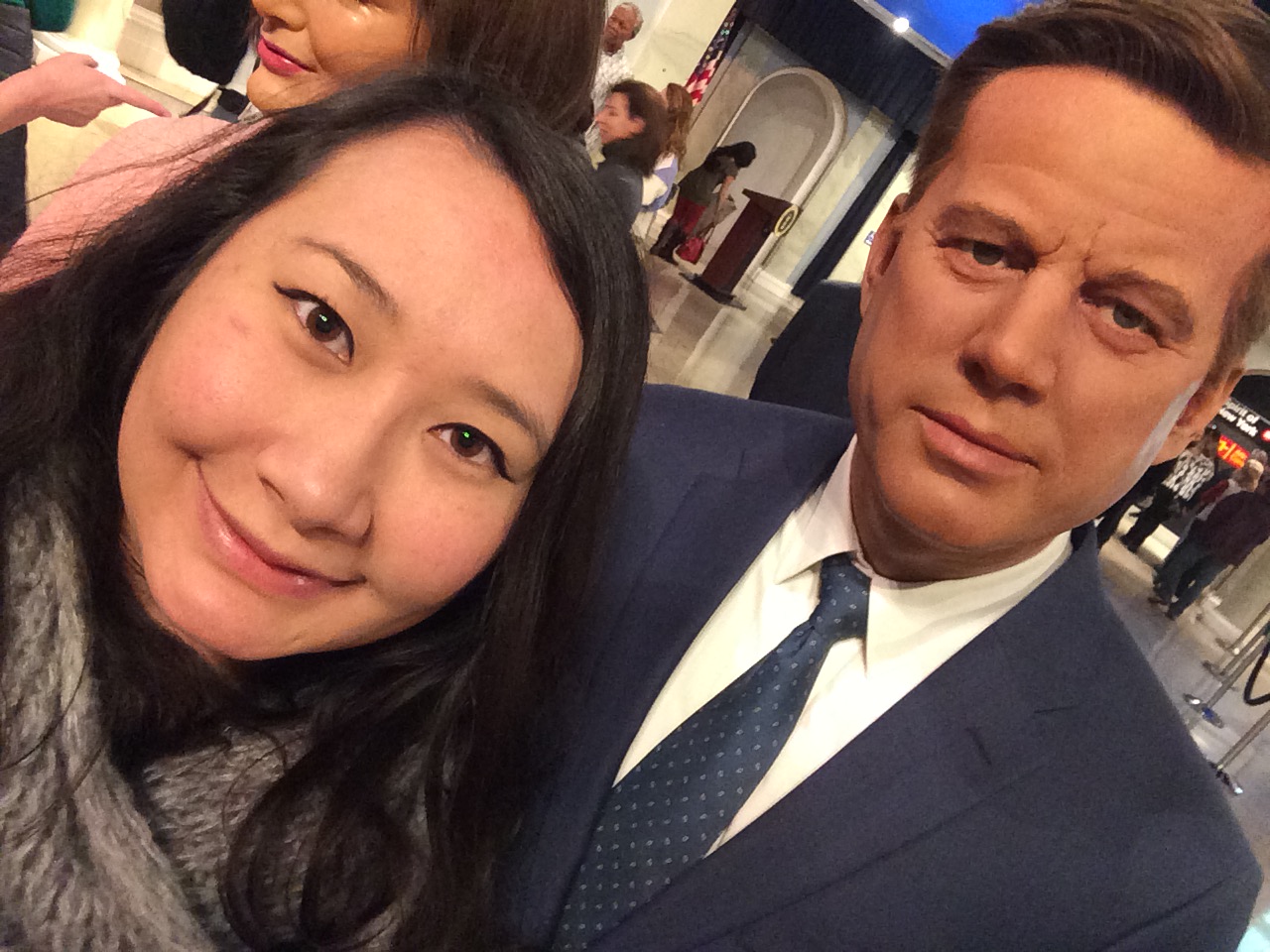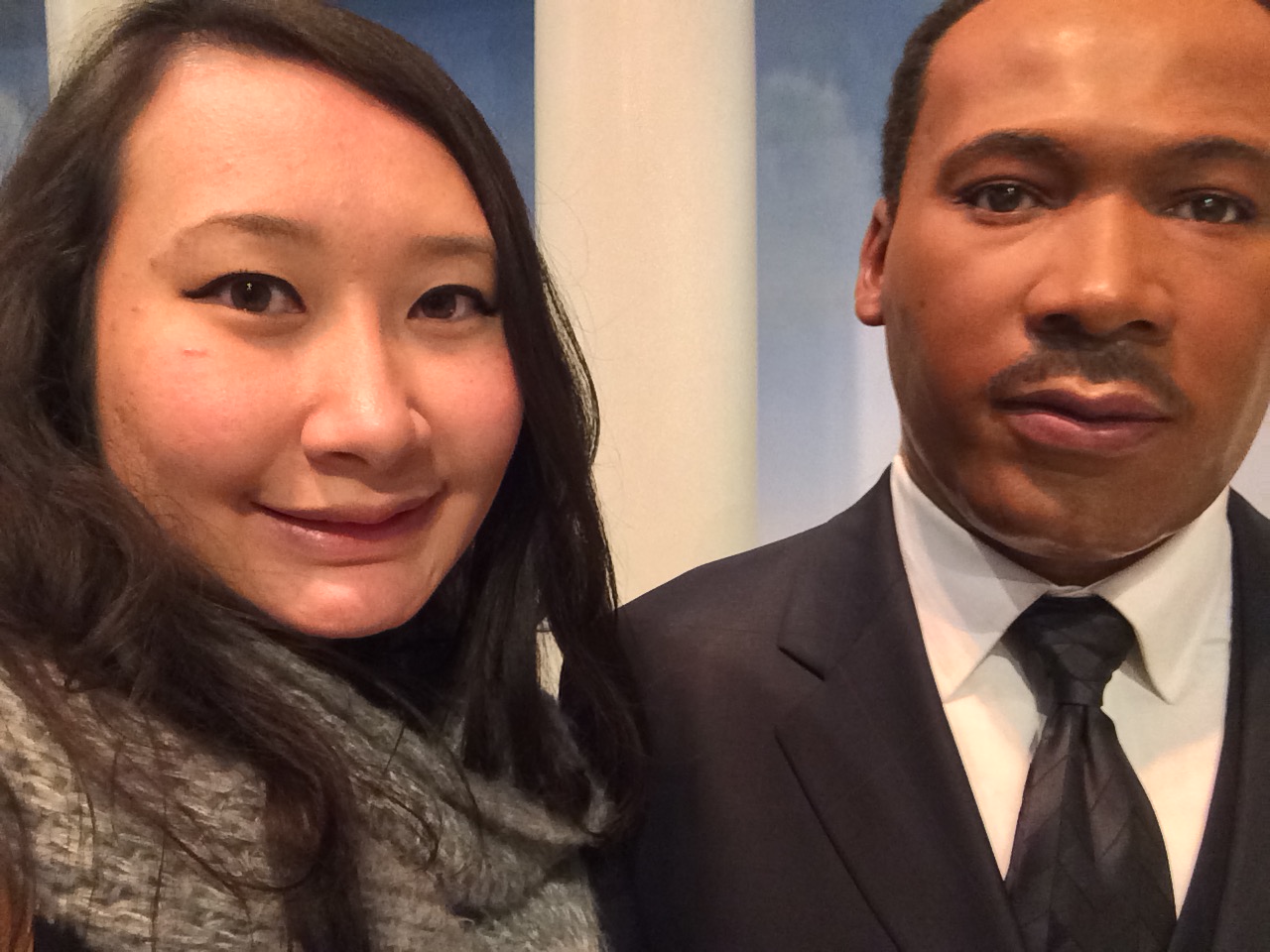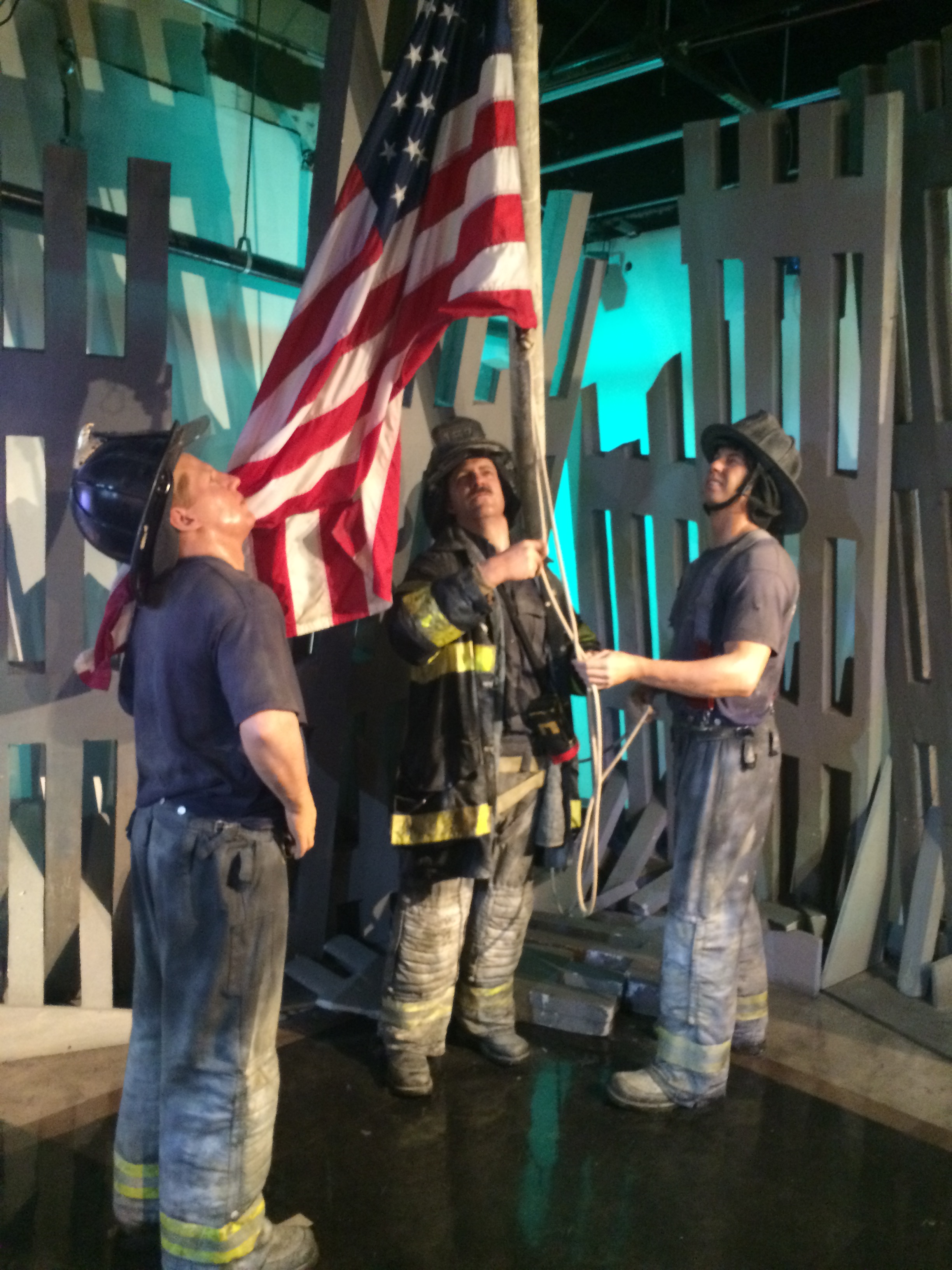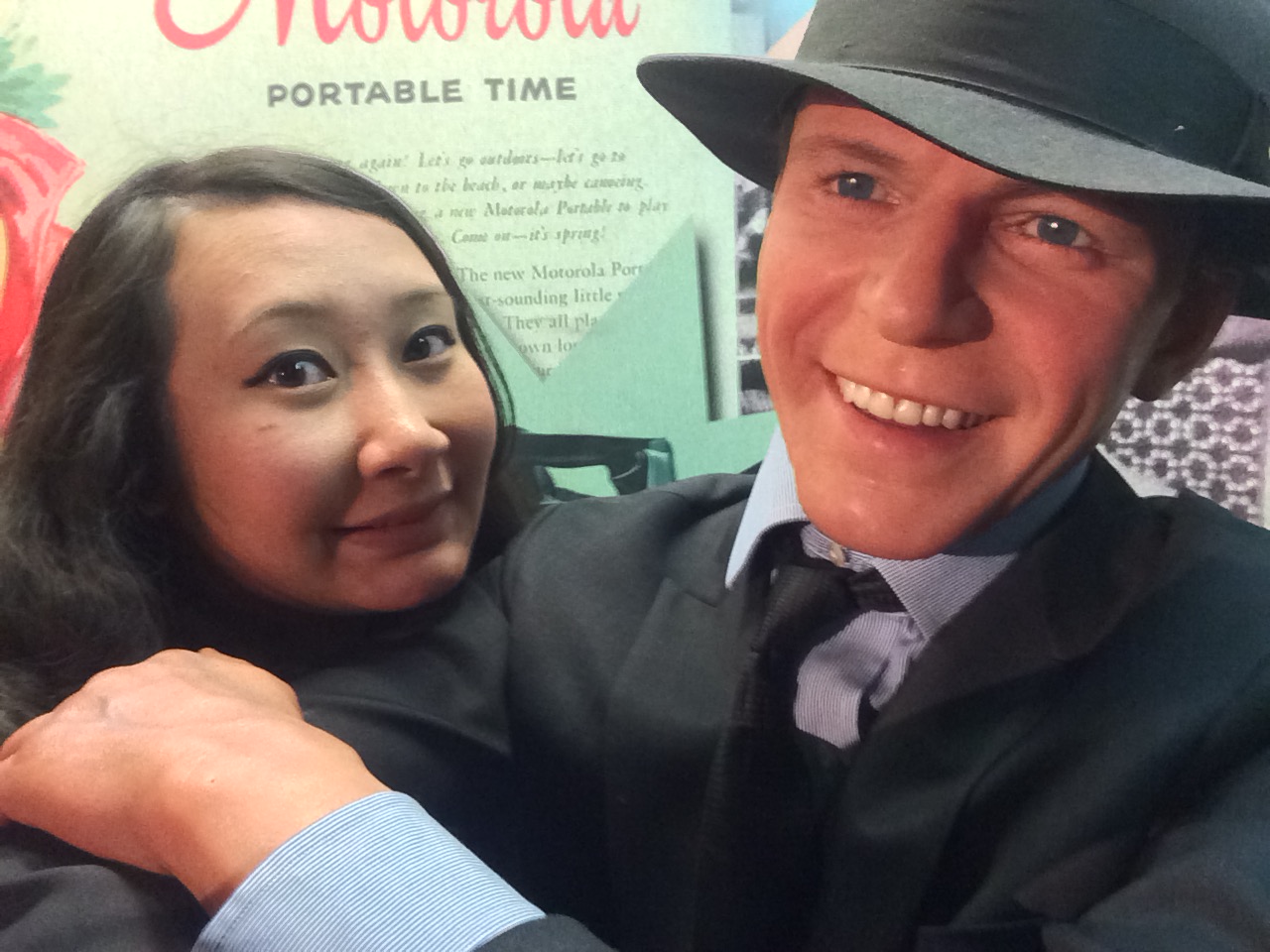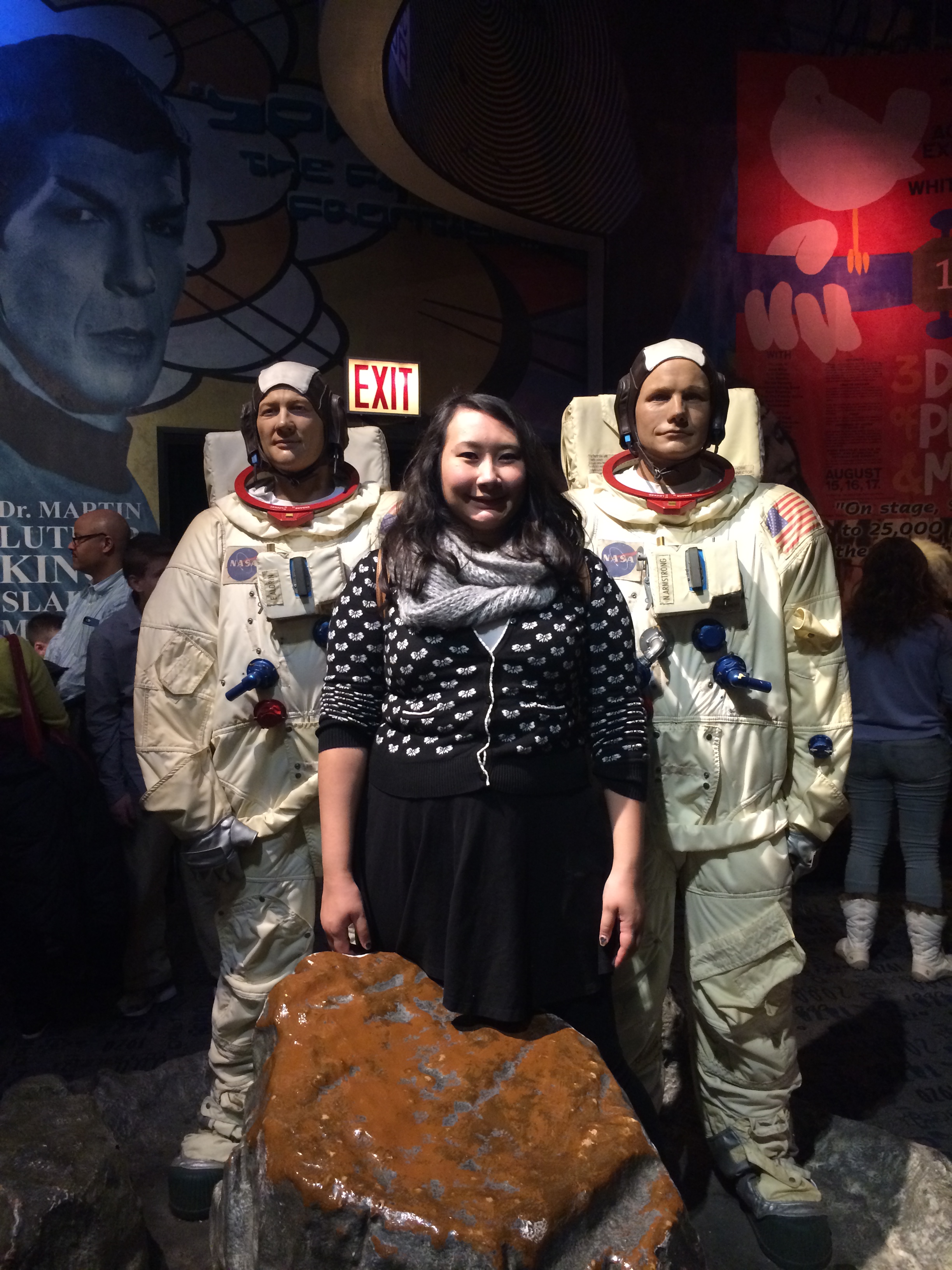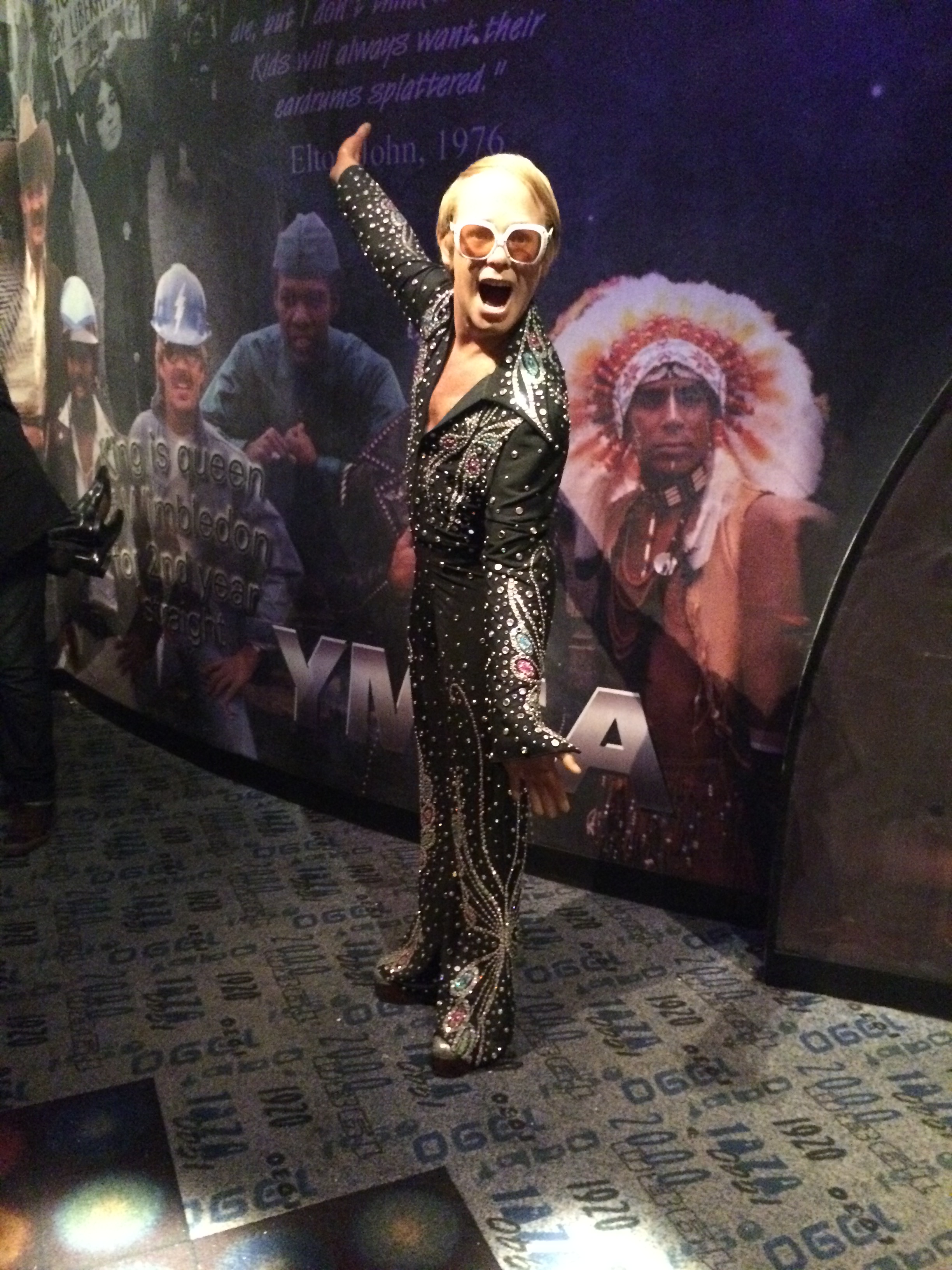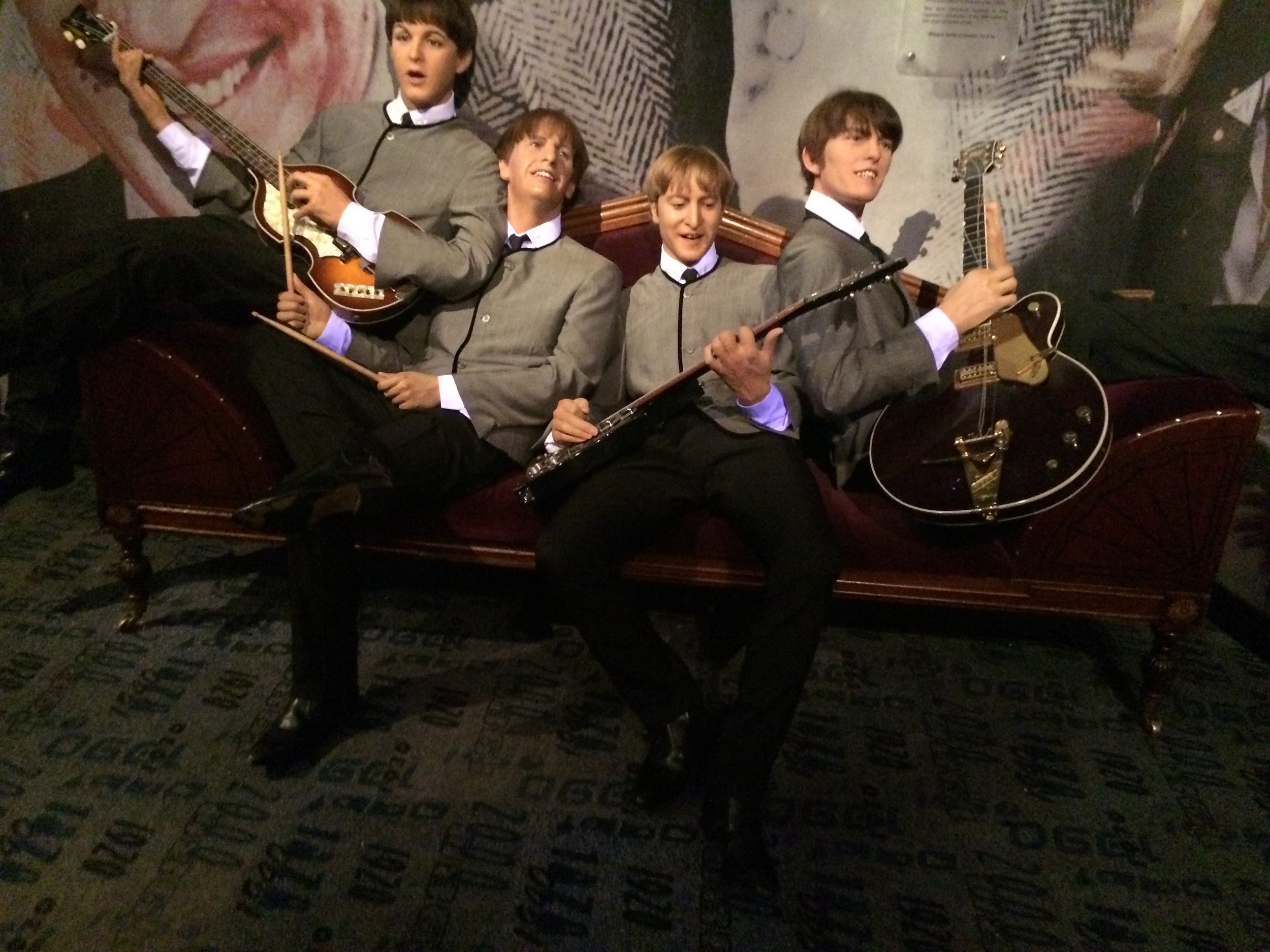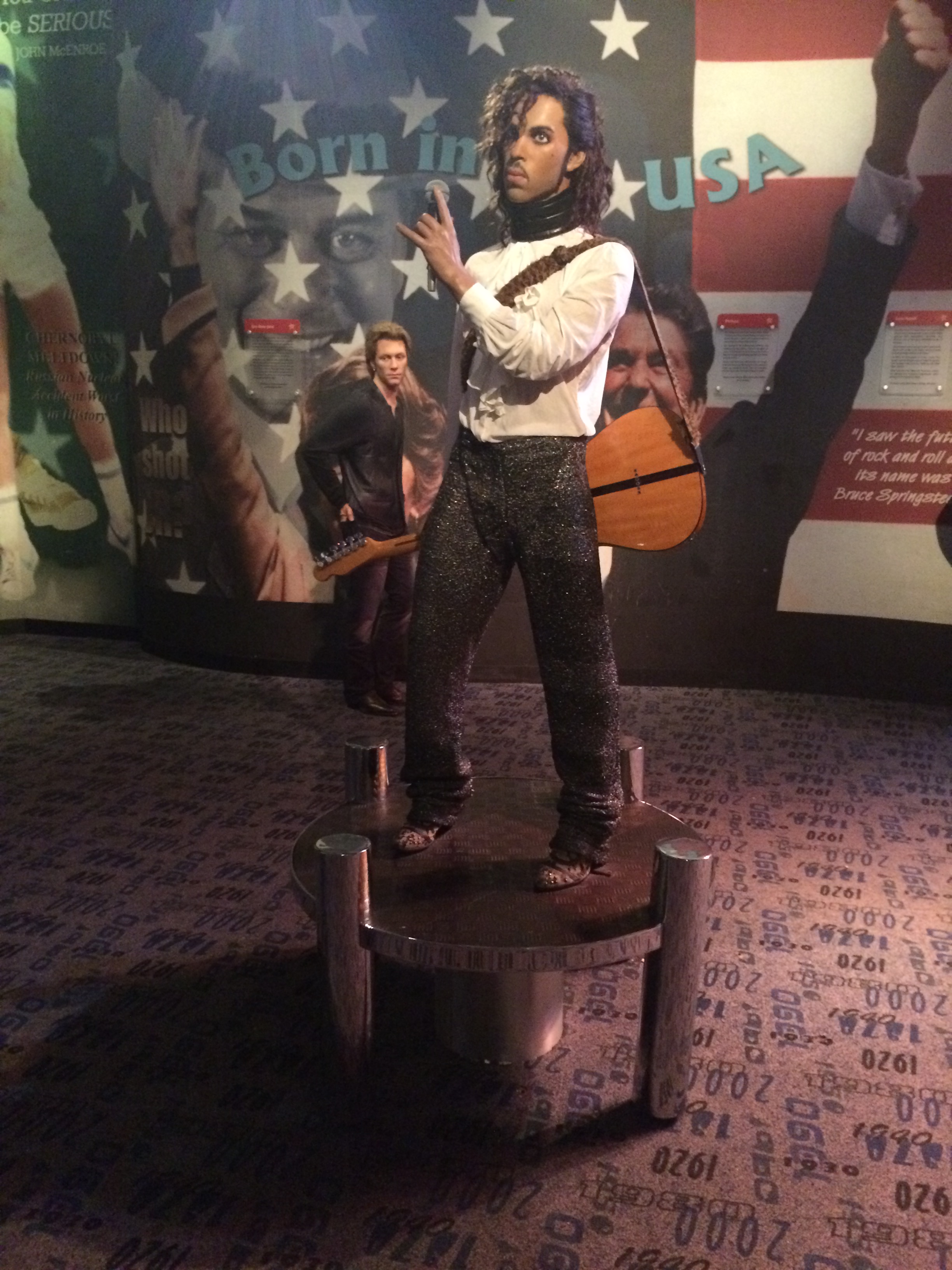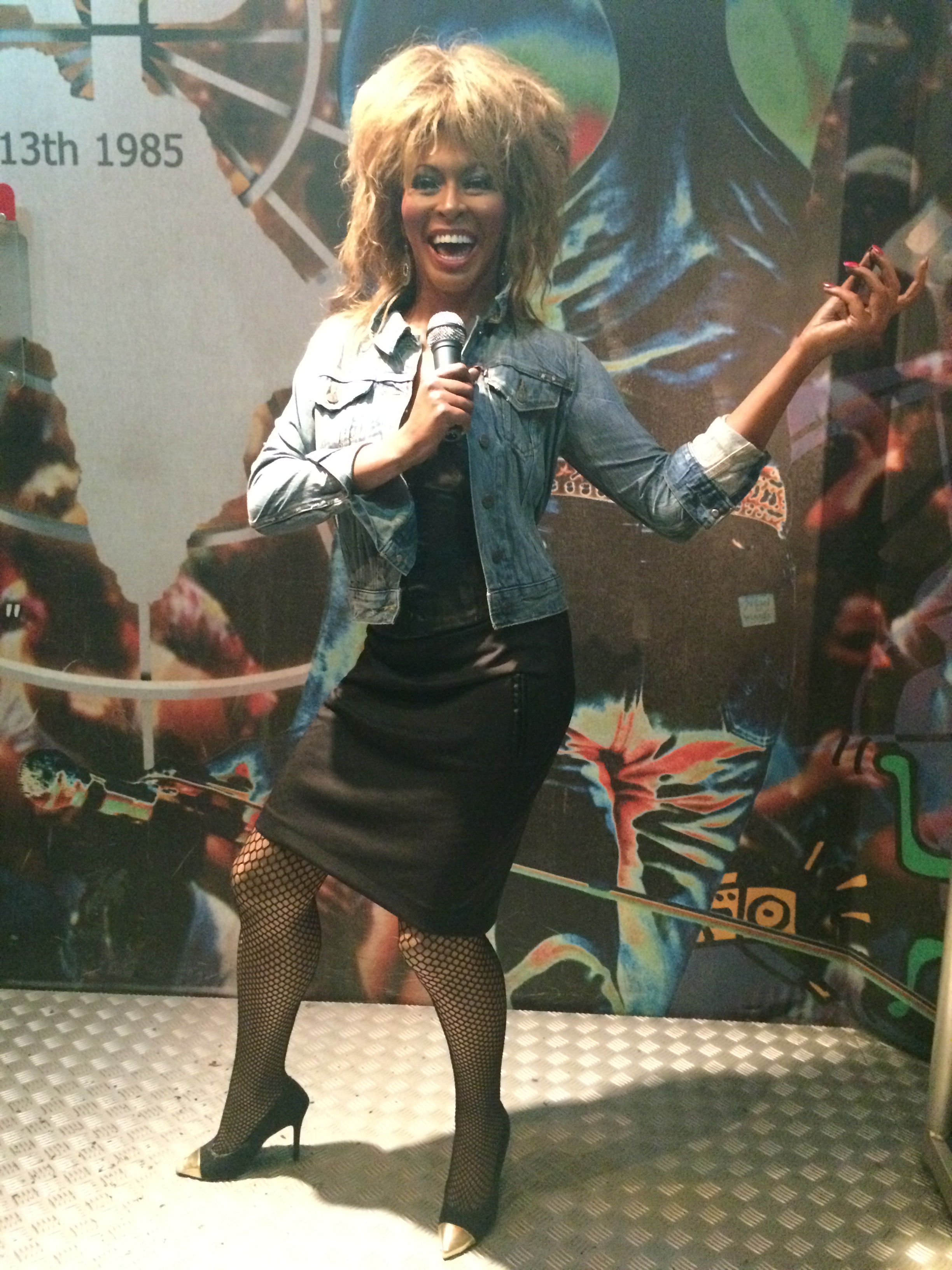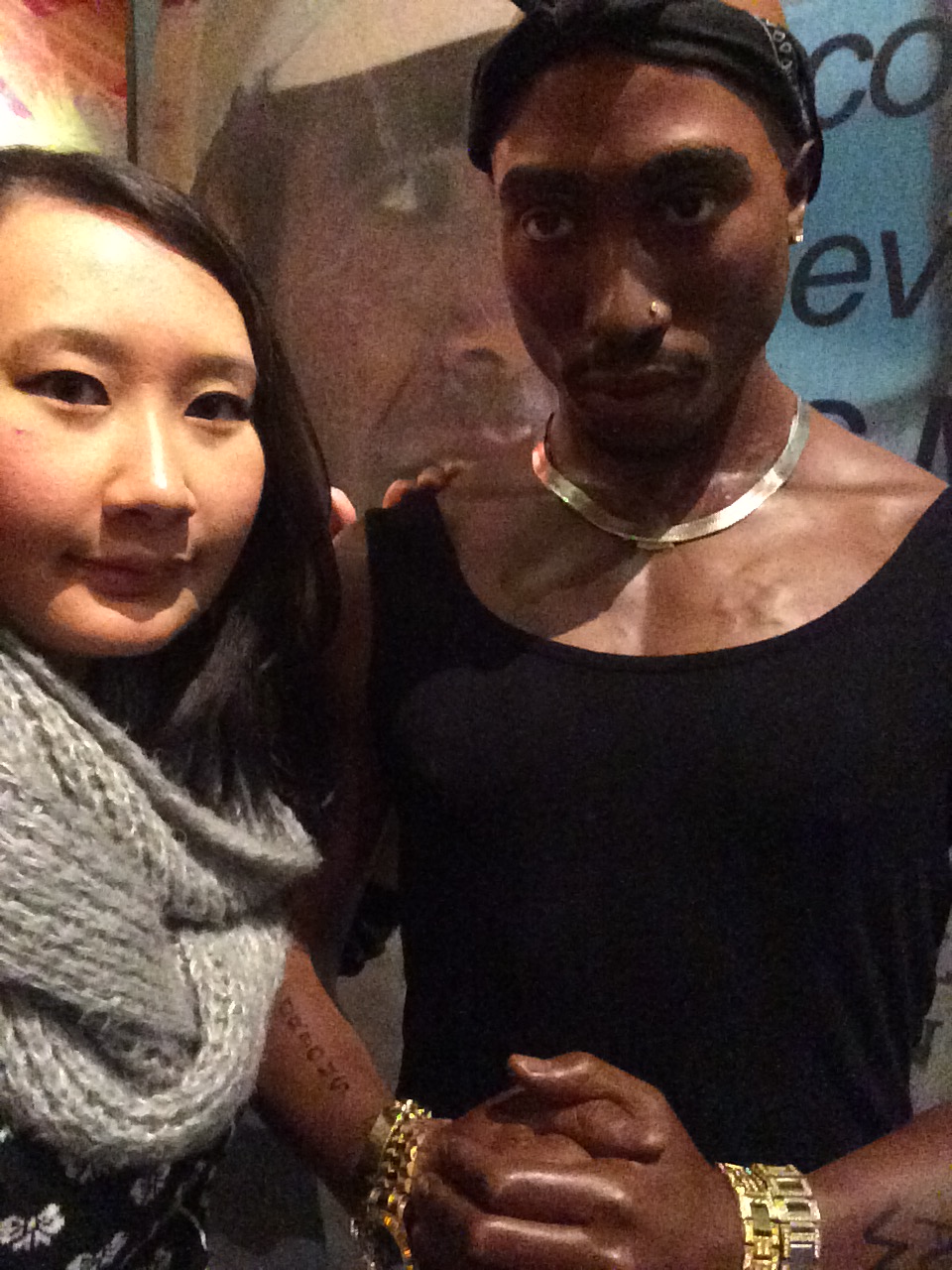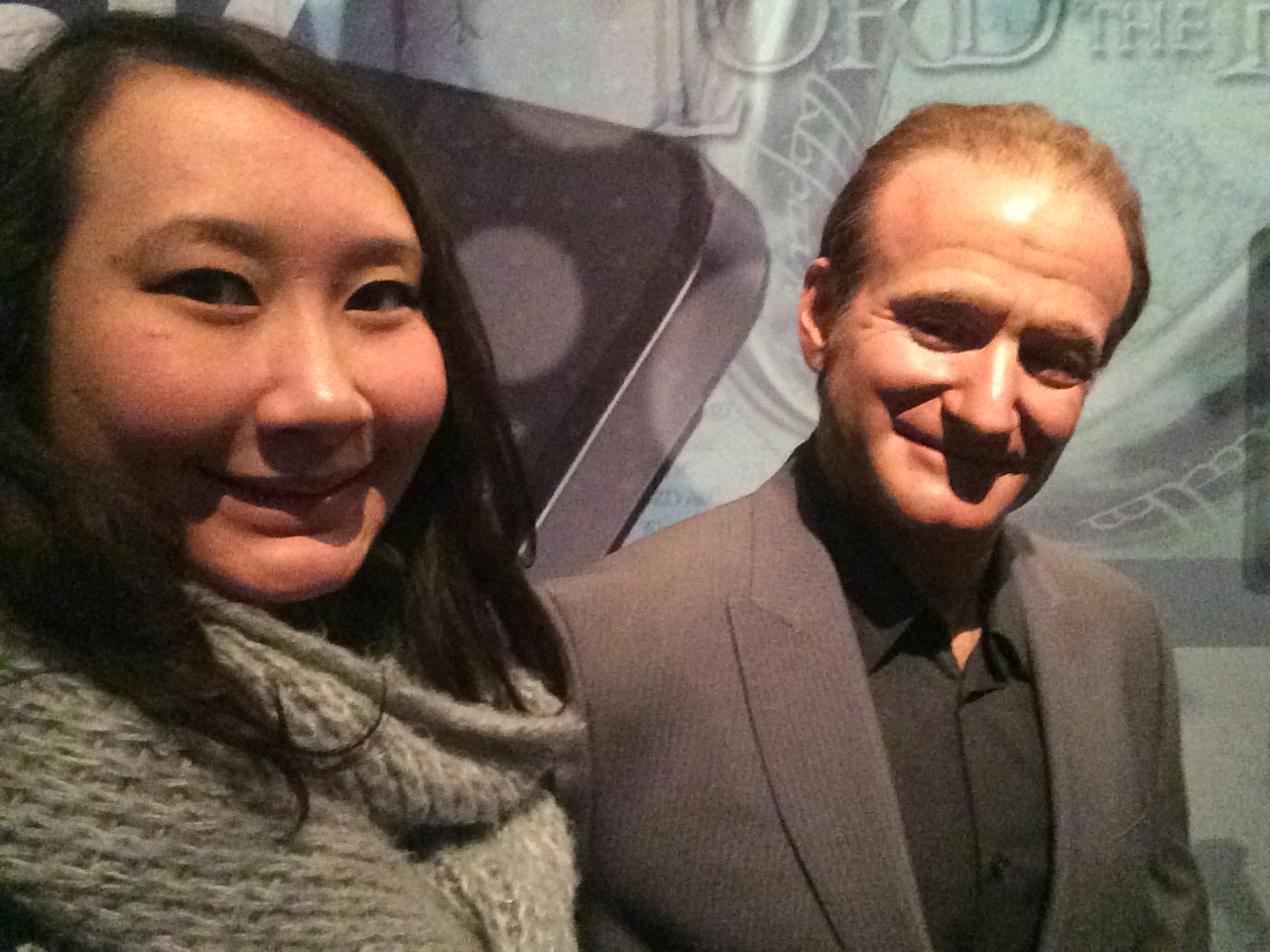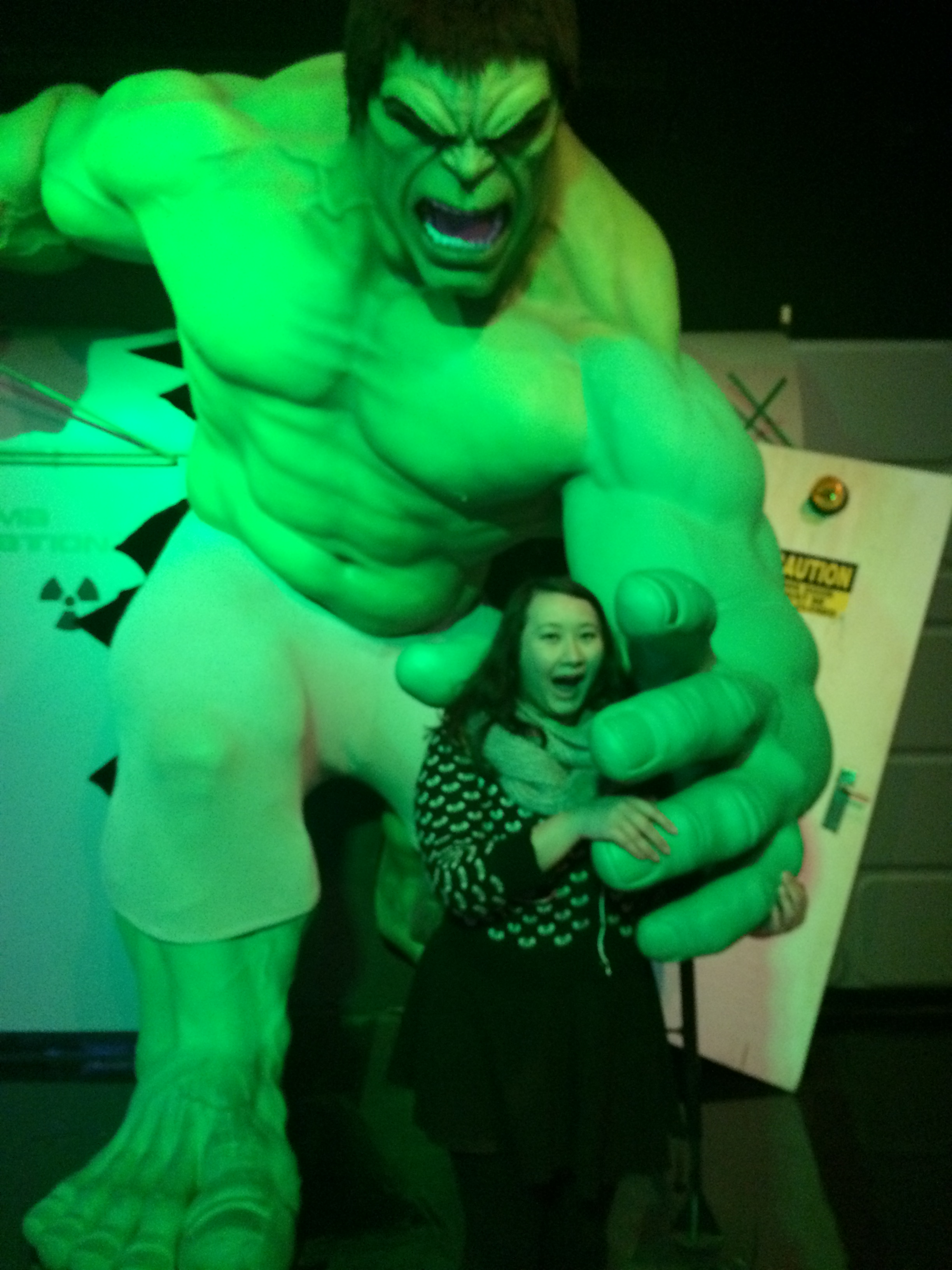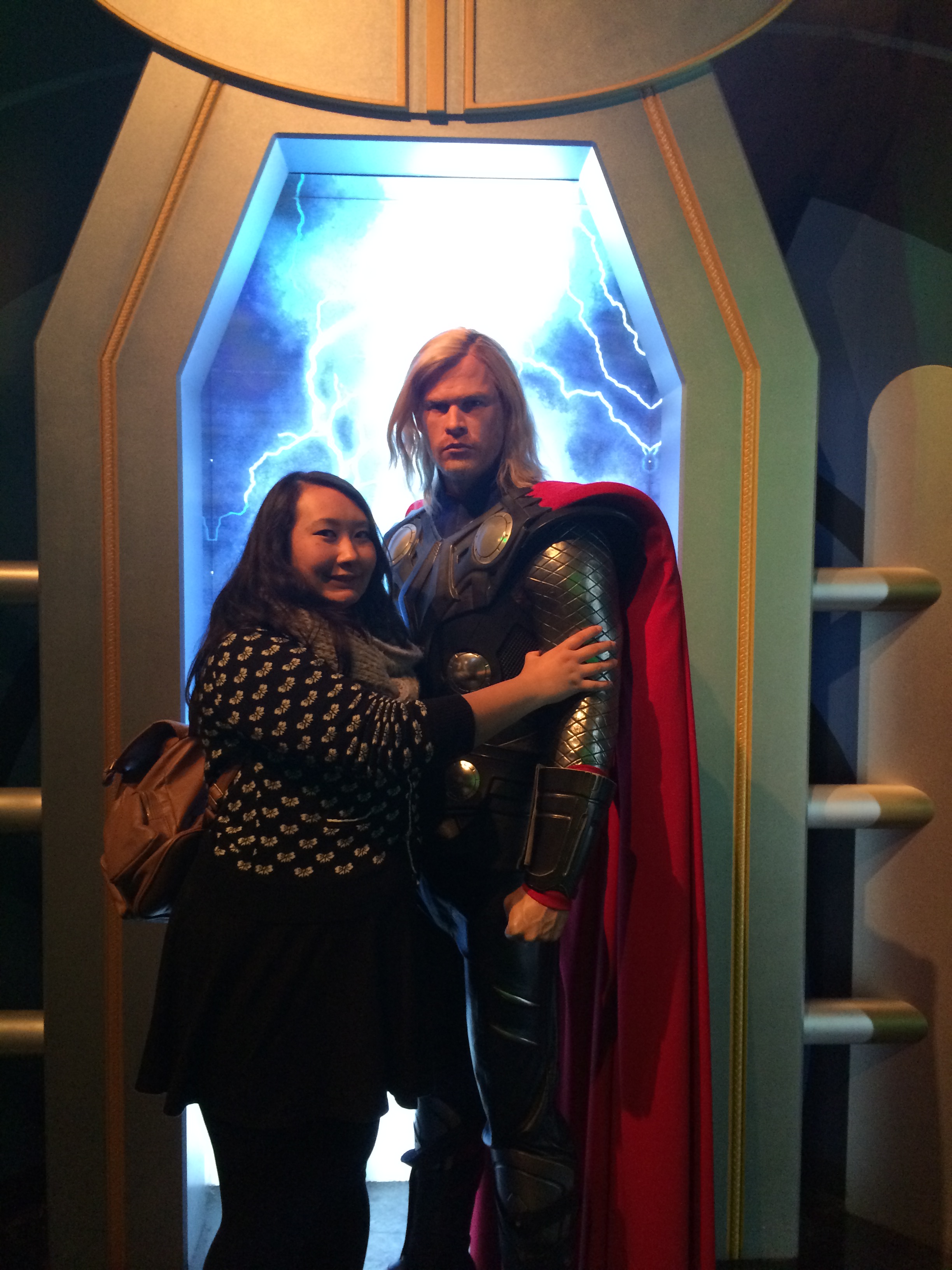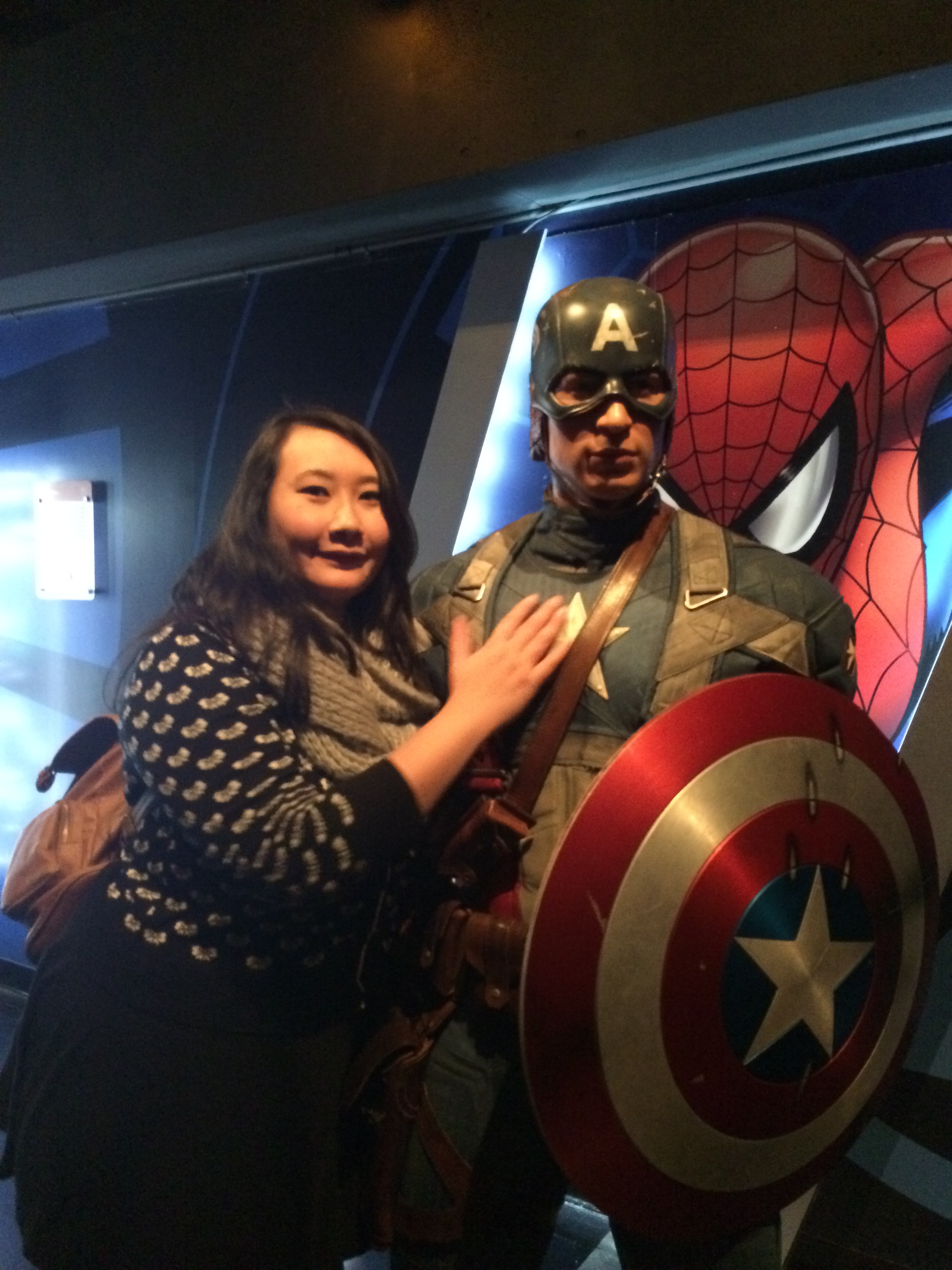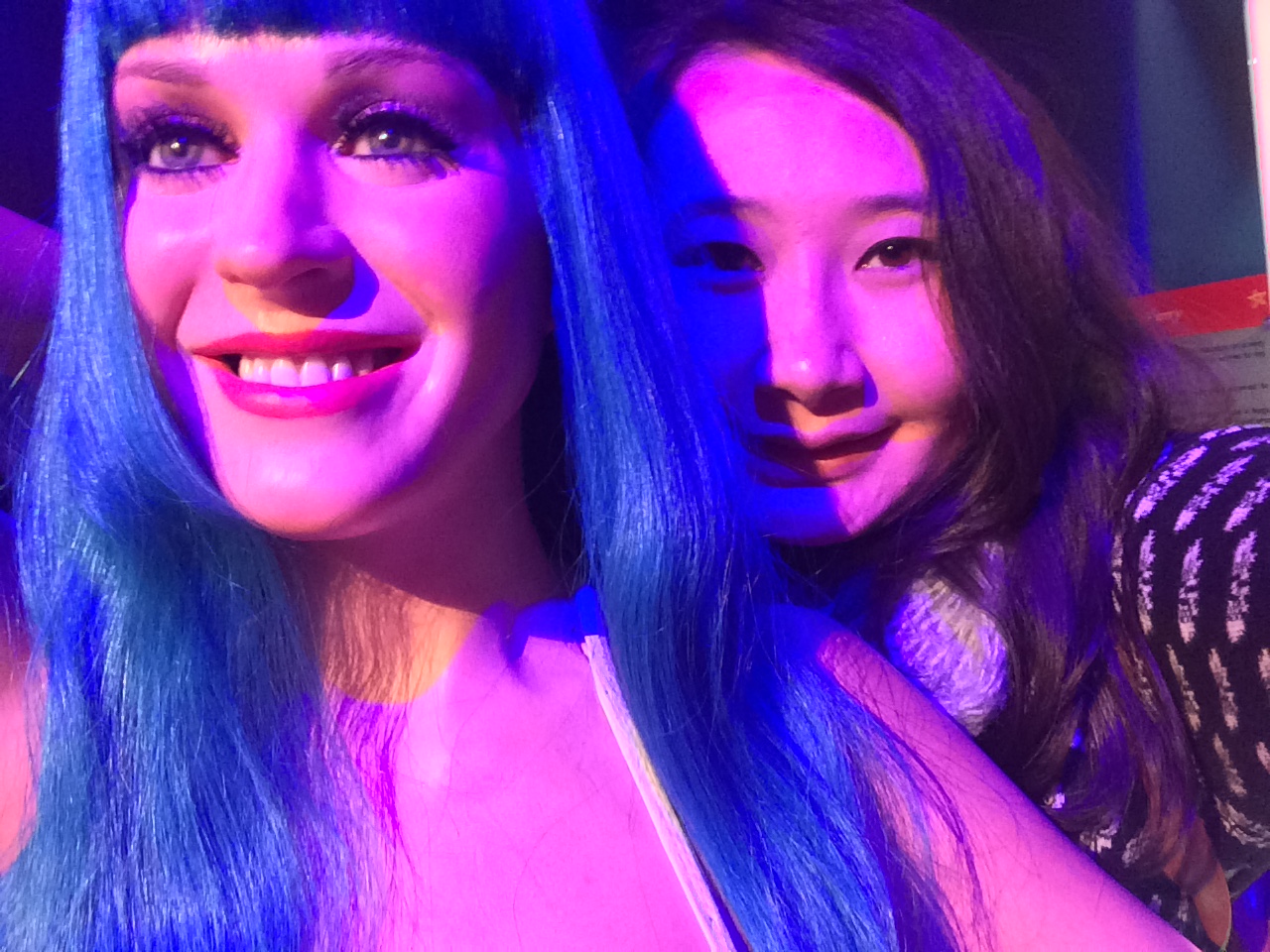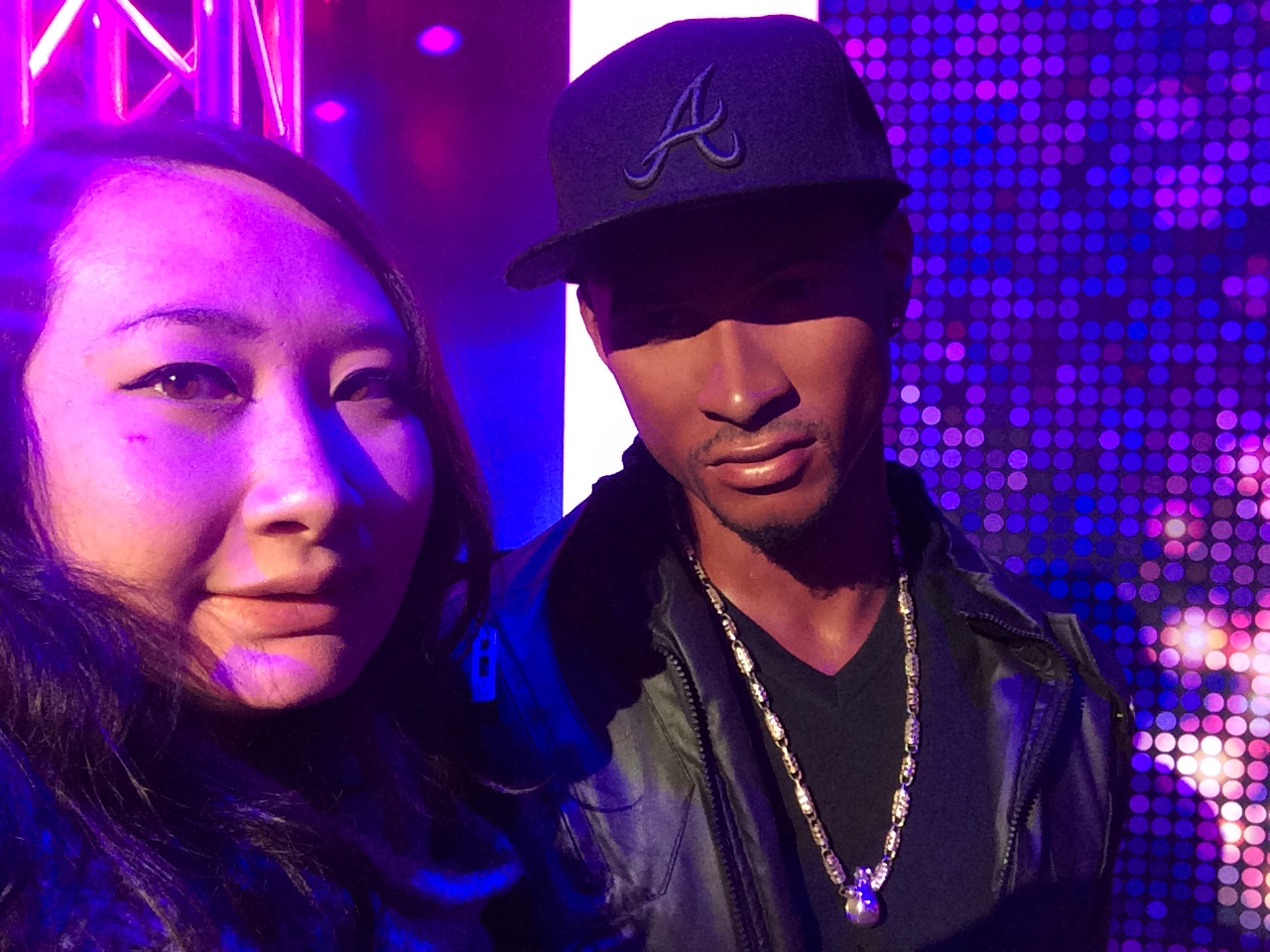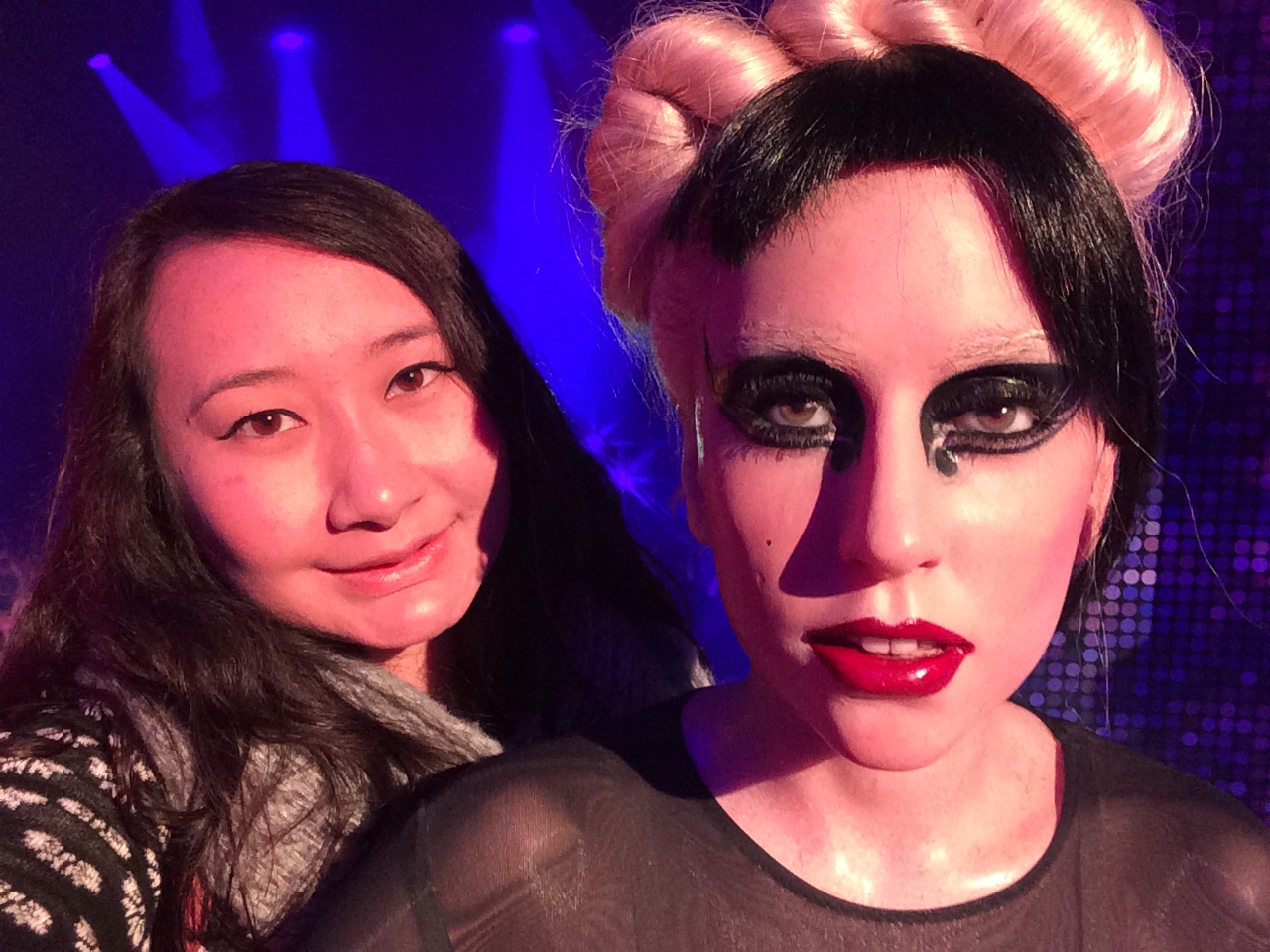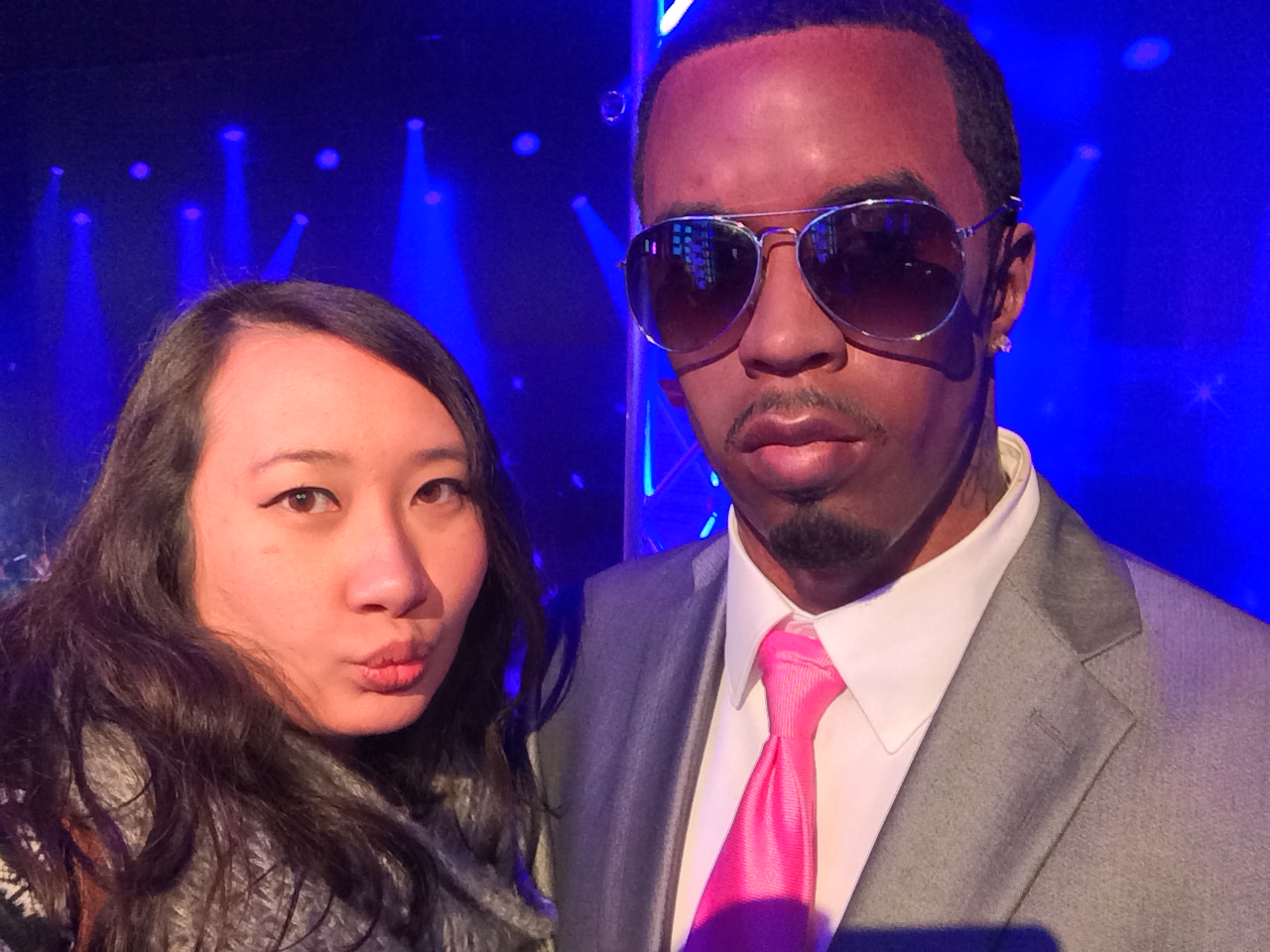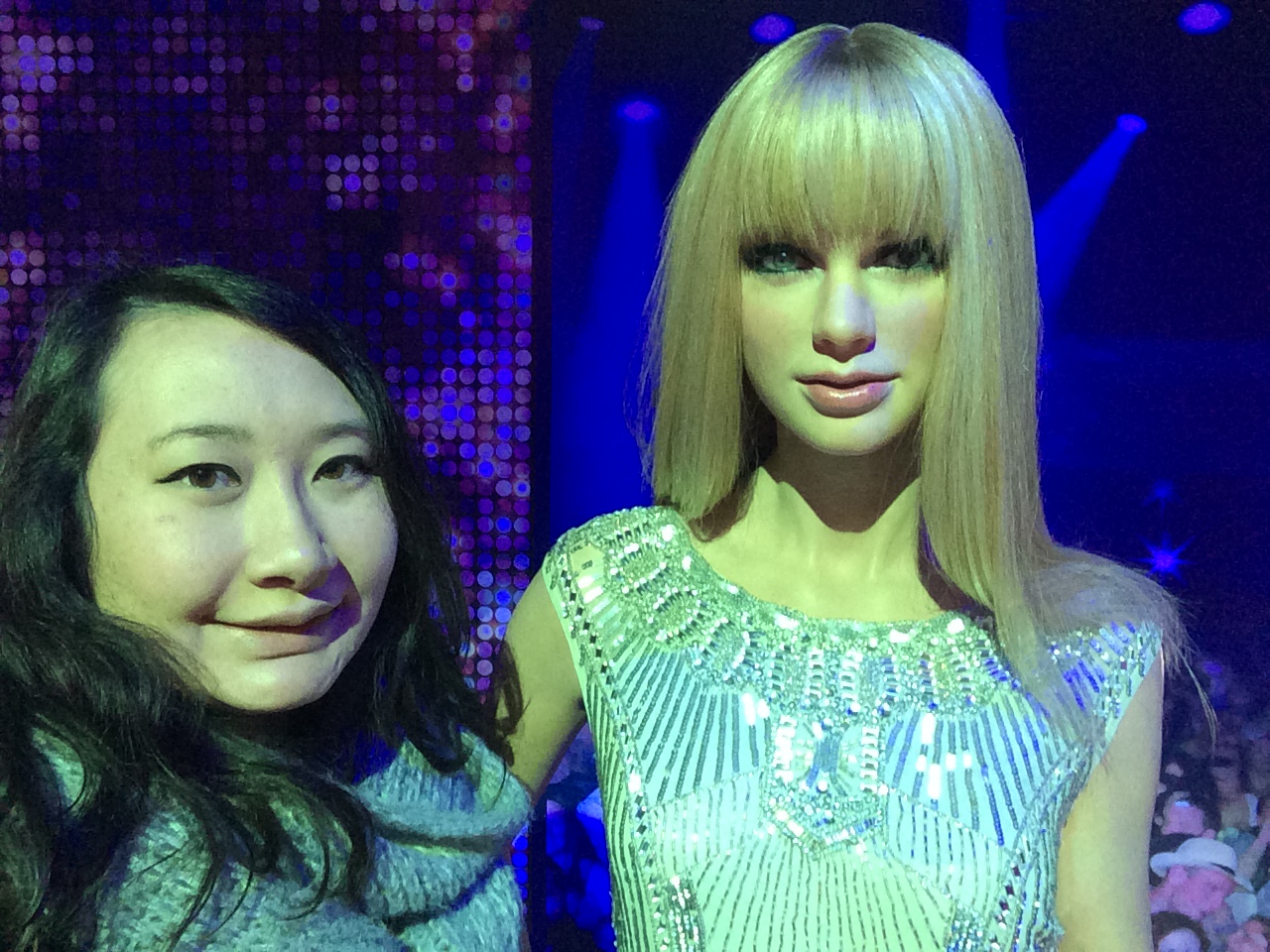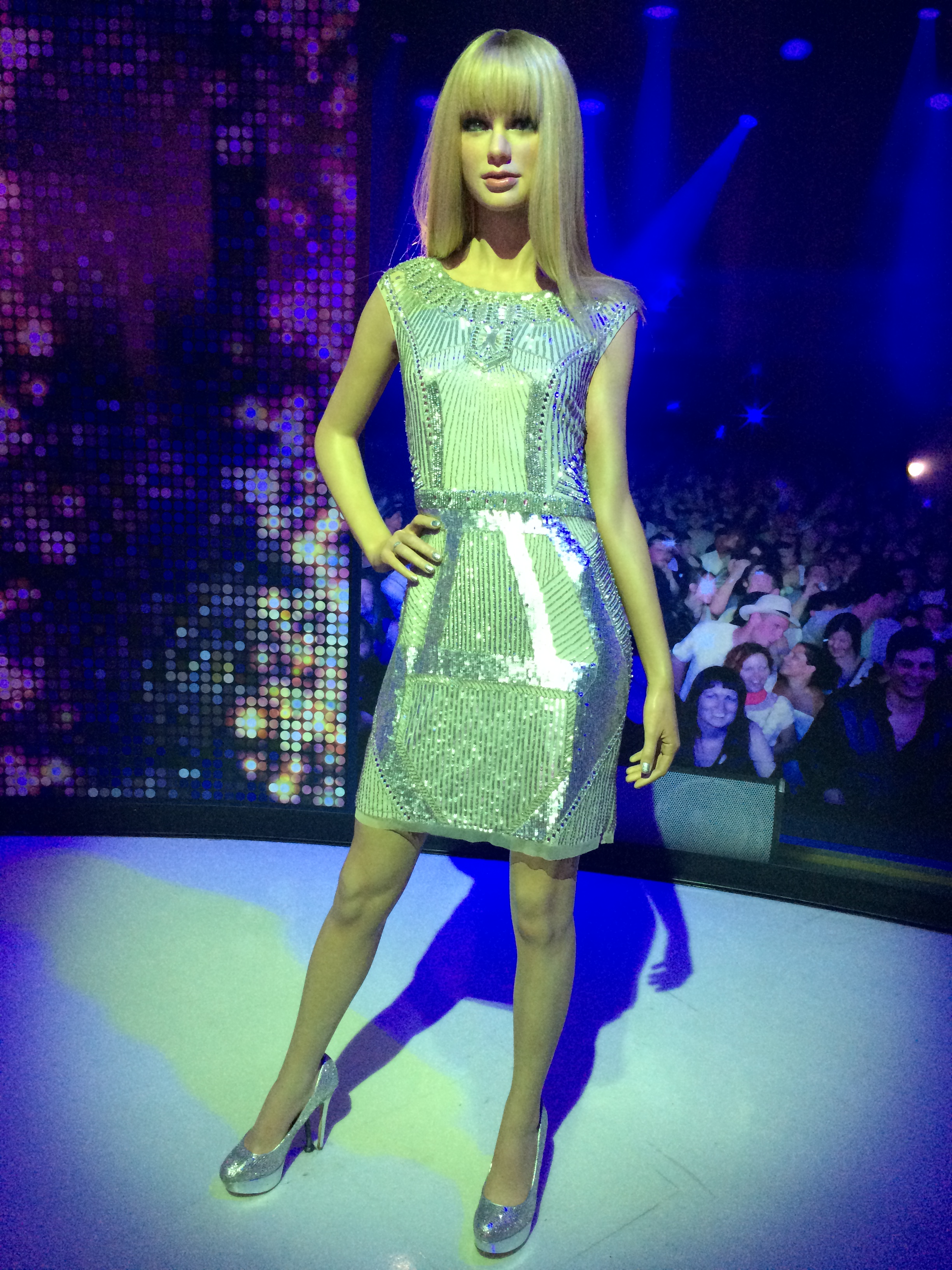 We were so DED when we hung around for Rockefeller Center. I don't think I have ever felt more exhausted in my life, until that day. We flew in, we walked around, we had fun at Madame Tussauds, and then had some form of dinner at a cafe within the Rockefeller complex and there was literally no places to sit and relax. We tried sitting on some stairs with random strangers but kept getting told off by security. We were willing to risk it to save our legs. Mind you, after this rooftop visit we still had to make it back home - home being the hotel. For a night view of New York, I was definitely blown away. The view really allowed me to soak in where I was. I WAS IN NEW YORK!!
I actually didn't know at this point, all the exciting adventures that were about to make it's way into my life. I could have almost died happy at this point. But alas, the days ahead were going to change my life and I was glad to have embarked on this journey in the first place. So here Day 1 ends...